Welsh Webinars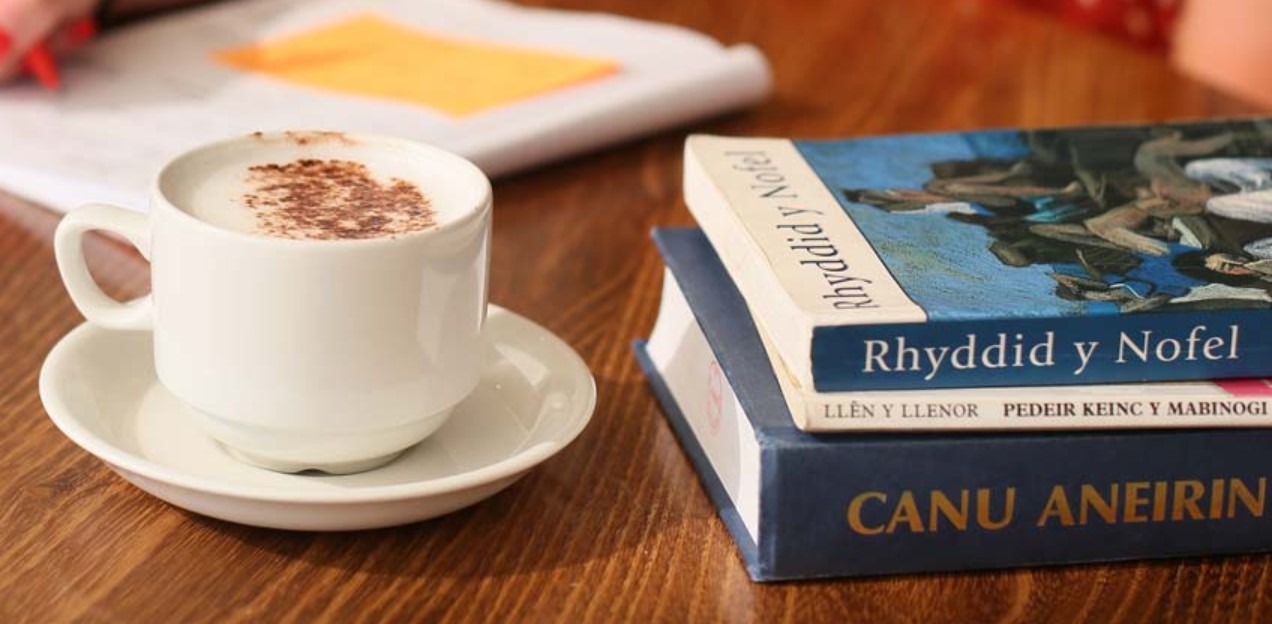 Welcome to the Department of Welsh and Celtic Studies.
Take the opportunity to register/watch the following webinars designed to enrich A-level students on various aspects surrounding welsh literature. In addition to this the webinars will give you a taste of how discussions and teaching take place in a higher education environment.
In partnership with channel talent the channel talent, Aberystwyth University Welsh Department have been hosting live webinars. These webinars discuss a range of aspects surrounding welsh literature. Recordings of these webinars are held on this page.
Welsh: Trafferth Mewn Tafarn - Dafydd Ap Gwilyms most famous poem
Dafydd ap Gwilym is one of wales' most exciting poets. Although many centuries have passed since he travelled the country reciting his poems, his words still enchant us to this day. He is our most famous poet and debatably his most famous poem is "Trafferth Mewn Tafarn".
In this poem Dafydd tells a story about him trying to love a girl one night. He encounters many problems along his journey through the darkness, this includes waking everyone up and waking three very angry Englishmen up.
But did you know that Dafydd was not actually in a 'Pub' and the story was far more serious?
This webinar will bring Dafydd's words alive and allow us to hear is voice again, close to seven centuries after the poem was written.
Welsh and Celtic Studies Courses
Welsh and Celtic Studies courses
End of term film from the Welsh Department
End of term film from the Welsh Department