Student Insights Webinar Series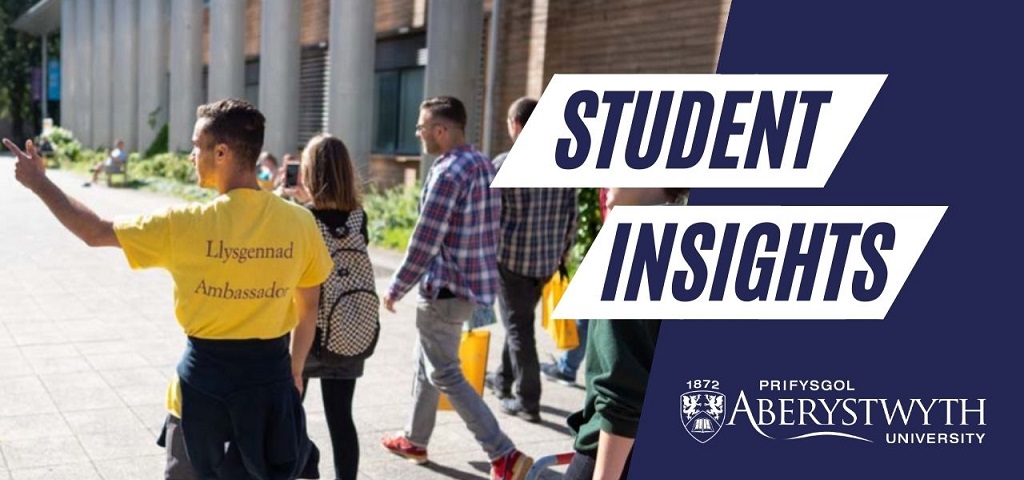 In our new Student Insights series, we are offering 4 interactive 45 minute weekly events focusing on what student life entails.
These webinars will cover a range of topics, giving a clear insight into elements of the student experience at university. As a student or parent/guardian, you will hear from current undergraduate students and will receive some handy advice and top tips.
Student Insight: Accommodation
This session on Accommodation covers:
Different kinds of accommodation available, e.g. catered vs non-catered; campus vs seafront, and standard vs en-suite vs studio.
Living costs and advice on the pros and cons in renting private accommodation following the 1st

year.
Students' own experiences living in university-owned accommodation, as well as their advice on budgeting and paying rent.
This is a perfect opportunity to learn more about Accommodation at university.
Student Insight: Sport
This session on Sport covers:
Sports Scholarships: Explaining the different kinds of Sports Scholarships available and a sports scholar's perspective/experience on receiving their Scholarship.
Sports Centre & Facilities: Free Platinum Gym Membership for current students, fantastic facilities and the benefits for mental health, wellbeing and stress busting.
Sports Clubs: An introduction to our different clubs with some insight from club captains.
Alumni Perspectives: Special Sports alumni will give an insight into their experience whilst studying and how it has helped with their careers.
Student Insight: Societies
This session on Societies covers:
Varying societies (non-sporting) available from the unusual to the popular.
The differences between societies; be it academic, skill based, or the 'just for fun' societies, as well as discussing the option to set up your own.
Students' own experiences in their societies and the benefits of being involved in them.
It's the perfect opportunity to learn more about Societies at university.
Student Insight: Location
This session on Location is the perfect opportunity to learn more about why location is an important factor when choosing the right university for you.
As a friendly cosmopolitan hub with University staff and students from over 100 countries, we'll explain how familiar high street names jostle with independent shops, cafes and an award-winning Farmers' Market.
Aberystwyth is surrounded by beauty in every single direction. Nestled between the Cambrian Mountains and Cardigan Bay it provides a rugged landscape of rolling hills, valleys, sand and sea and we will highlight the pros of such an amazing location.
There is plenty to do both inside and outside of Aberystwyth. Inside Aberystwyth you can enjoy a night of live music, stand-up comedy, a fun night out with friends, or stroll up to the National Library of Wales. Outside of Aberystwyth there are great outdoor locations which provide great spots for wandering through woodland, trekking up hillsides or cycling down mountain bike trails.