Veterinary Science Webinars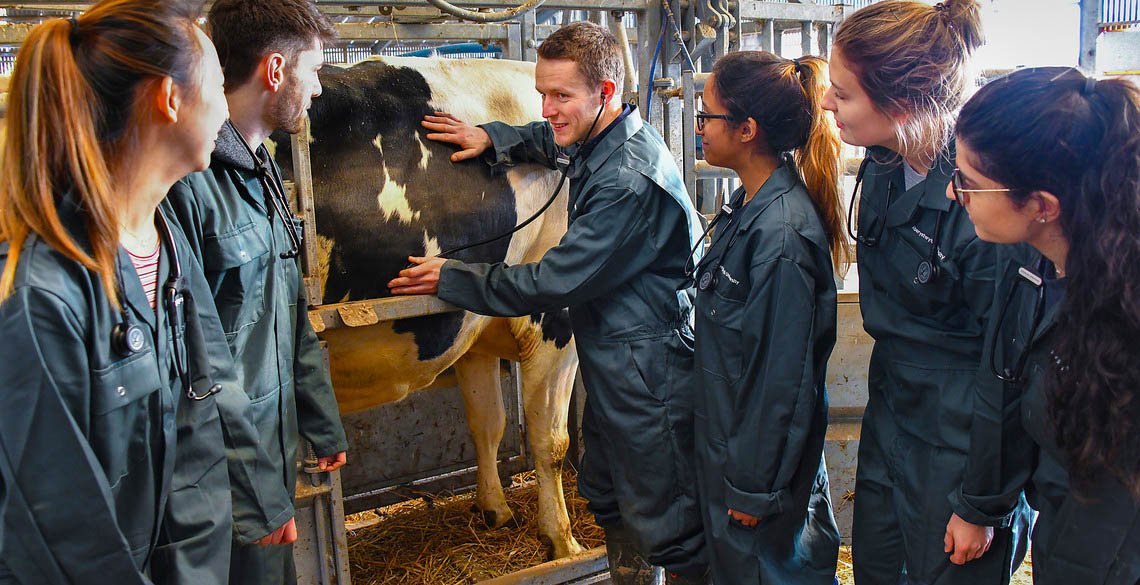 Aberystwyth School of Veterinary Science is the first of its kind and the only Veterinary School in Wales.
These webinars have been designed to introduce A-level students to Veterinary Science. They will give you the chance to learn more about what the Veterinary School in Aberystwyth has to offer, what it takes to become a Vet, ways in which you could improve your chances of succeeding in your application and generally what Vets do.
In partnership with Channel Talent world class academics from the School of Veterinary Science have been running live webinars introducing the courses available along with various issues surrounding Veterinary Science. Recordings of these webinars are housed on this page.
An Introduction to Studying Veterinary Science
This interactive online event, led by Professor Darrell Abernethy, Head & Chair of Aberystwyth School of Veterinary Science, introduces students to the work of a veterinary surgeon and provide advice on applying to study.
The presentation has been split in two parts. Part 1 covers the what Vets do, what it takes to become a Vet, how to improve your chances of succeeding in application and why you should study Veterinary Sciences at Aberystwyth University:
Part 2 then covers the Q&A section in which those taking part in the webinar had the chance to ask questions surrounding the new Veterinary Science course and the subject as a whole:
Veterinary Biosciences and Animal Science Courses
Veterinary Biosciences and Animal Science Courses