SACU - Subject and Careers Quiz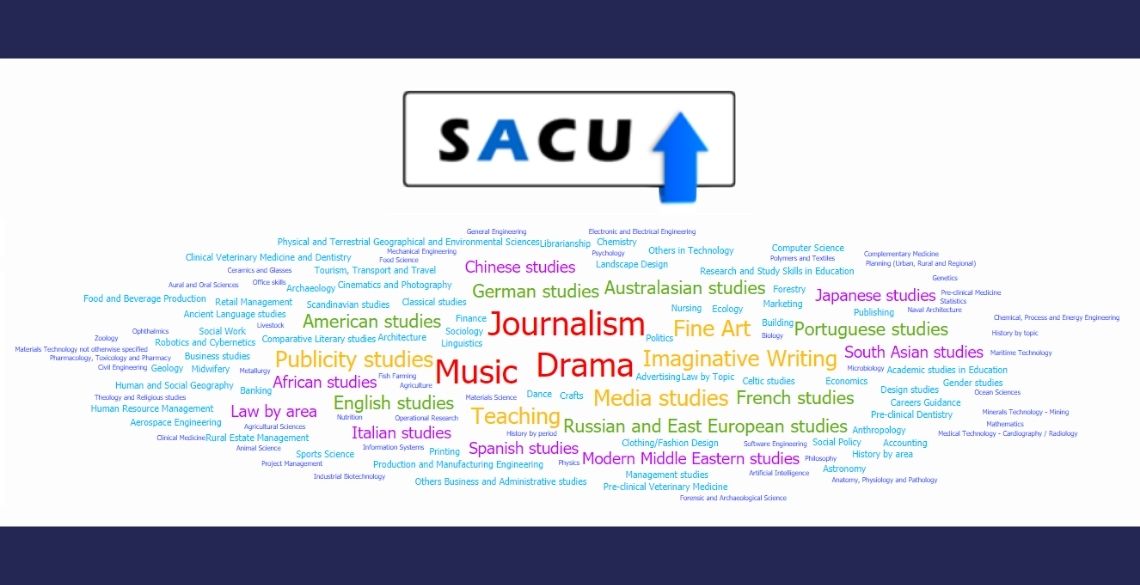 SACU has an Unique Career Quiz used by students at thousands of UK schools and colleges.
Follow the link below to take advantage of SACU's fantastic quiz and great independent & impartial information.
What is SACU?
SACU is an independent organisation who's aim is to help students make the right decision about their future. By taking their free Quiz, you'll be matched with a range of subjects and careers that might interest you. Plus you'll be given links to different courses that you can study. We recommend using SACU as a first step in your search for the perfect course and University.
How to complete the SACU quiz?
You select 1 image from a possible 4. You do this with different images a total of 48 times. That's it. All you need to do is make a quick instinctive decision on which image (if any) best represents you. Don't take too long and don't analyse too deeply on possible hidden meanings!
If you don't like any of the images, don't choose one – use the 'none of the above' button below the images.
All the complicated scoring, algorithms and databases that drive this visual quiz are behind the scenes.