Employability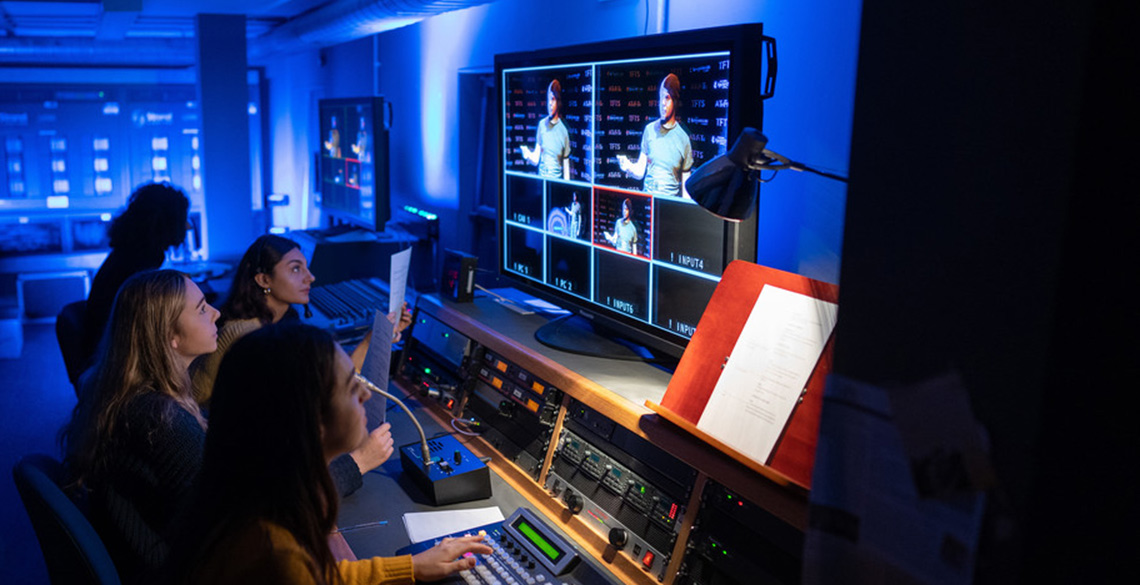 The skills and knowledge that you will gain on our degrees will mean that you graduate with a set of transferable skills that are highly valued by employers, and you will be well prepared for a variety of careers in the creative industries and elsewhere.
We offer a four year pathway - W402 Drama and Theatre (with an integrated year in professional practice), which is a new scheme with the first cohort of enrolled students taking up their places with employers this year. In addition to your core studies, you will have the opportunity to apply for our Creative Intern Scheme with Aberystwyth Arts Centre in your second year. Following an application process, selected students from across the Department are able to work for up to 30 hrs in an area of interest. As a response to Covid we have also established a Q&A speaker series titled 'Stories of Success: Working in the creative arts prior to and during Covid-19 Pandemic'.
As a student in the Department of Theatre, Film and Television Studies, you will have access to a dedicated Careers Consultant who provides support with Employability through bespoke webinars, guidance appointments, dedicated careers pages and sessions within the curriculum. You will also have the opportunity to take part in the Year in Employment Scheme, GO Wales and AberForward. In addition to these opportunities we also support those wishing to work as freelancers, through AberPrenuers.
Industry Links
We are proud of our well-established and active relationship with key industry partners, such as BBC Cymru Wales, S4C, Tribeca Film Festival, Edinburgh International Film Festival, Bad Wolf Studios, Tinopolis, National Theatre Wales and Music Theatre Wales. We are also a certified AVID Learning Partner.