Our Facilities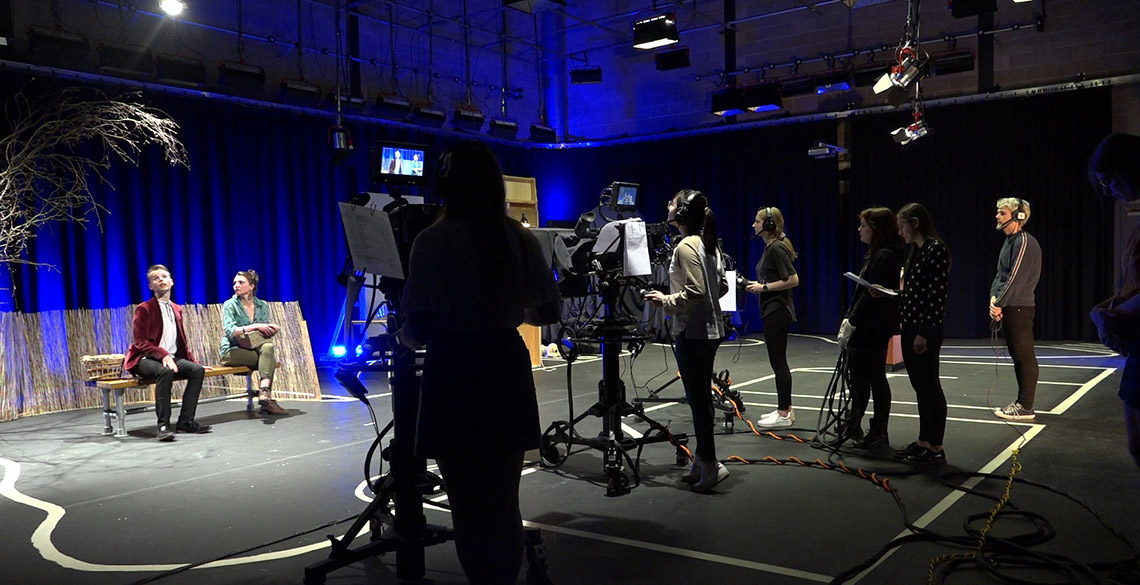 We offer superb facilities, resources and equipment that will assist you on all of our modules.
Read on to find out more.
Our facilities include:
three fully-equipped performance studios
a television studio and gallery
an analogue film laboratory
a sound recording studio
editing and grading suites
a cinema
three large well equipped rehearsal rooms
costume and wardrobe facilities
a dedicated scenography studio in the centre of town
the surrounding landscape: a resource for creative inspiration.
Take a virtual tour of the Department
We enjoy a close partnership with and are situated very near to the following:
Aberystwyth Arts Centre - housing a main stage theatre, a studio theatre, concert hall, four galleries and a cinema
The National Library of Wales - one of the five copyright deposit libraries of the UK - including the specialist National Screen and Sound Archive of Wales and National Broadcast Archive.
In and around the town of Aberystwyth, there are a wealth of locations and sites for performance and filming, which we use throughout the year. These locations, together with the facilities of the Arts Centre, meet the wide variety of needs of our students, staff and guest practitioners.