Extra-curricular opportunities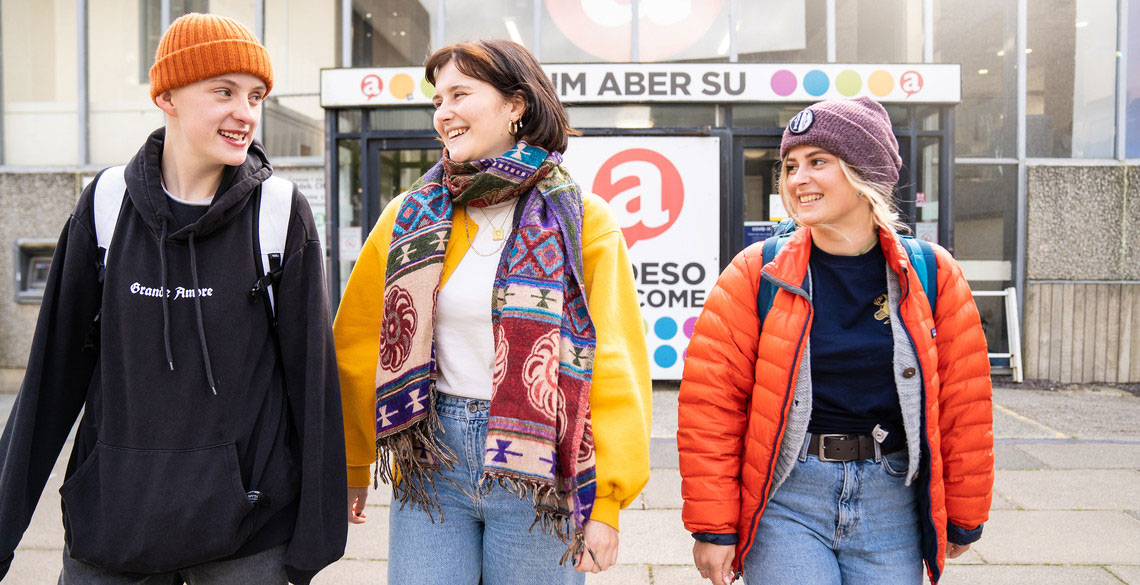 Get involved in extra-curricular activities - whether to expand on what you're studying on your course, to have fun, or both.
There are plenty of opportunities for you to enhance your studies and to have fun at Aberystwyth University.
University life is more than the just studying for your degree. It's also about joining societies and taking part in events that are separate from your studies. This is a way to meet students from other courses and departments and have a bit of fun.
Our Staff-Student Committee represents your interests and getting involved in this might be something that appeals to some of you.
We also hold a staff-student conference at Gregynog - a beautiful large country mansion and historical educational venue in Mid Wales.
If you're keen to explore more than what is covered on your course, our research seminars are a great way for you to get involved in our current projects. Our research informs our teaching which means that you benefit from our world-leading research throughout our modules and courses. Taking part in our research seminars will encourage you to make your own contribution to our research work.
We also have a lively History Society which organises guest lectures, visits to places of interest and social events.
Our Students' Union runs a host of societies and you will be sure to find something that appeals to you. Have a look at the Aber SU Societites page for more information.