Curriculum Enrichment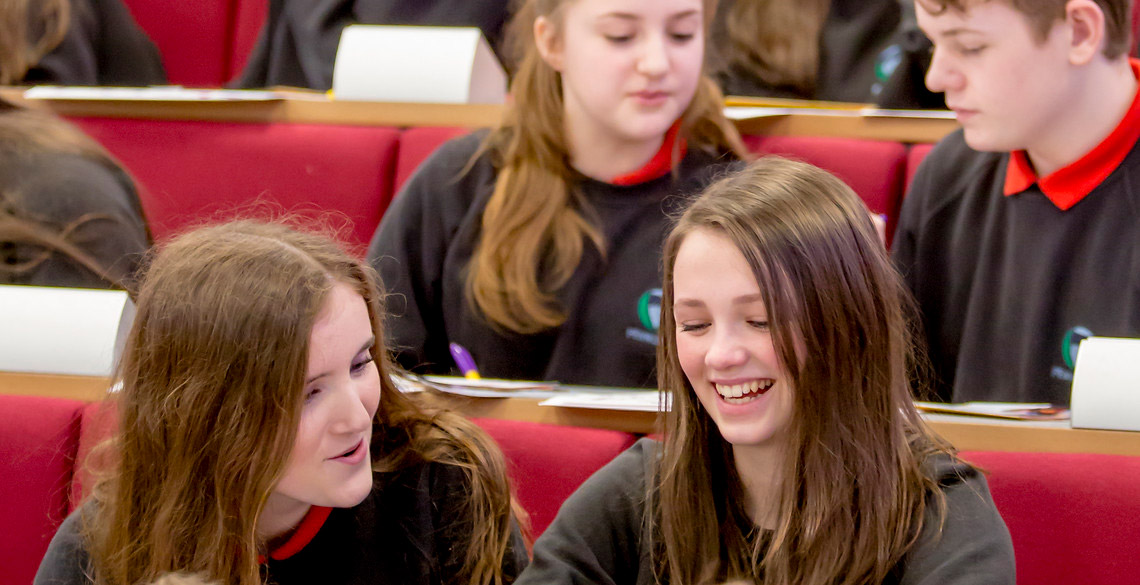 Our staff are happy to help you plan and deliver curriculum enrichment activities.
We regularly offer workshops, lectures, and discussion sessions for GCSE and A-Level pupils on a range of topics.
We can come to you in school or college, or we can arrange a visit on campus for University English taster sessions. Of course we recognise that delivering on post-Covid recovery priorities is a significant task; if this is something we can help you with we would be delighted to hear from you. To find out what ECW can do to support your teaching email engstaff@aber.ac.uk
The University also has an extensive Online Resource Hub where you will find subject-specific and general resources. For more information about Aber's central outreach activity please contact the Widening Participation Team.
Join us
Throughout the academic year we run a lively programme of research seminars, author events, and public lectures. If you are an English teacher and would like to join us (in-person or online) at any of our events then we would be delighted to welcome you. To join our events mailing list contact engstaff@aber.ac.uk or follow us on social media.

The Teacher Hero Project
Our annual teacher hero project encourages first year students to recognise the unique contribution that their English teachers have made to their academic development, to thank them for all the help and support, and to celebrate their next chapter as students of our subjects. We think all English teachers are heroes, but we might not have quite enough teacher hero mugs to go around!