Engaging with Welsh Language and Culture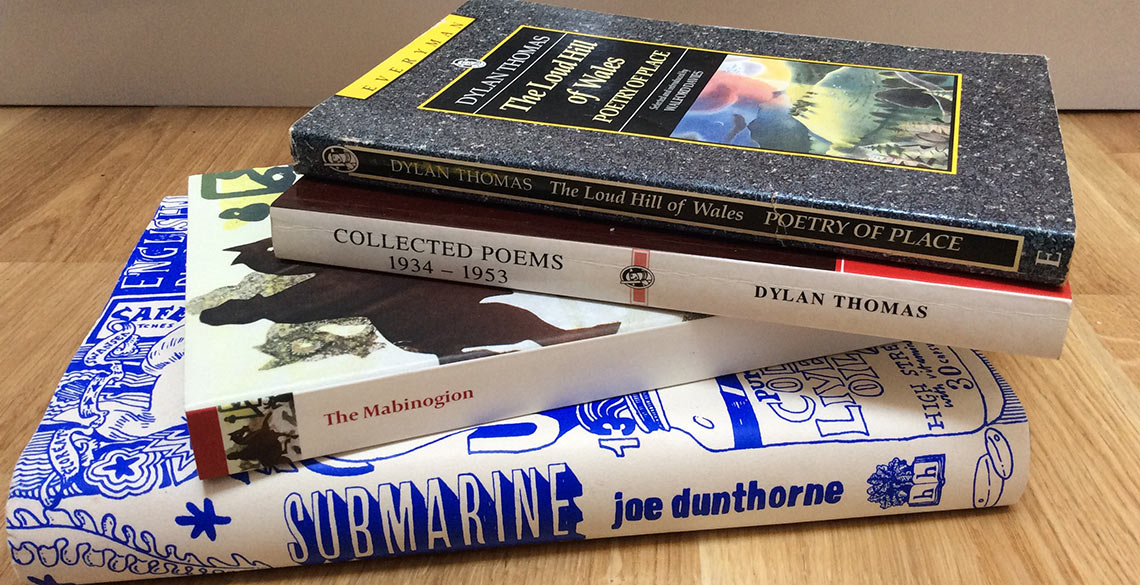 Here in the Department of English and Creative Writing at Aberystwyth, we are incredibly proud of our long history as the first provider of undergraduate degrees in English Literature in Wales.
Our heritage as Wales' first English department is incredibly important to us and we offer our staff and students a rich environment that celebrates the vibrancy of Welsh culture.
Research and Teaching the literature of Wales
Our researchers are actively involved in developing new knowledge about the literature of Wales. We are home to the International Journal of Welsh Writing in English and host a thriving cohort of Postgraduate Research students working on diverse array of Welsh-focused creative and critical projects. Visit our research pages find out more about our current activity in this area. Of course our research activity feeds into our teaching and the literature of Wales is well represented by a number of exciting and innovative modules within our undergraduate and postgraduate provision. Modules such as 'Writing in the Margins' and 'Writing Ireland / Writing Wales' allow our students to explore the ambivalent relationships between anglophone literatures and national identities and the distinctive nature of Welsh literary production. So, whether you are new to Wales and Welsh culture or if you are well-versed in the WJEC curriculum and are looking for something new to inspire you, studying with us will open the door to a vibrant, dynamic, bilingual literary culture.

Academic support and pastoral care
As an academic department living and learning in a bilingual context we are committed to ensuring that all of our students can access academic support and pastoral care in either Welsh or English. Although all of our teaching is delivered through the medium of English, we offer Personal Tutoring in Welsh and are happy to accommodate students' preferences for English- or Welsh-language assessment. Of course the University offers a whole host of student support (from wellbeing to careers and beyond) through the medium of Welsh so, even though your lectures, seminars, and workshops will be in English you will be part of a thriving and supportive bilingual environment.
Opportunities beyond the Department
One of the great benefits of the modular system is that all of our students can elect to study modules outside of their degree programme - this means there is incredible variety and potential breadth to your programme, without compromising on the key skills and knowledge of your degree subject. It also means that if you would like to continue studying through the medium of Welsh but you don't want to give up your dream of studying English or Creative Writing, then you can have the best of both worlds. Welsh-medium modules are available in most subject areas, including our cognate departments: Welsh and Celtic Studies; Theatre, Film and Television Studies; International Politics; and Education. See the courses pages for more information.
Of course, if you have no knowledge of Welsh or if your Welsh-language skills are not up to the rigours of academic study, there is no better place than Aber to start learning or to develop your Welsh. The Learn Welsh programme offers classes from absolute beginners through to professional Welsh - and whatever your level you'll find plenty of opportunities to practise.