Innovation and Development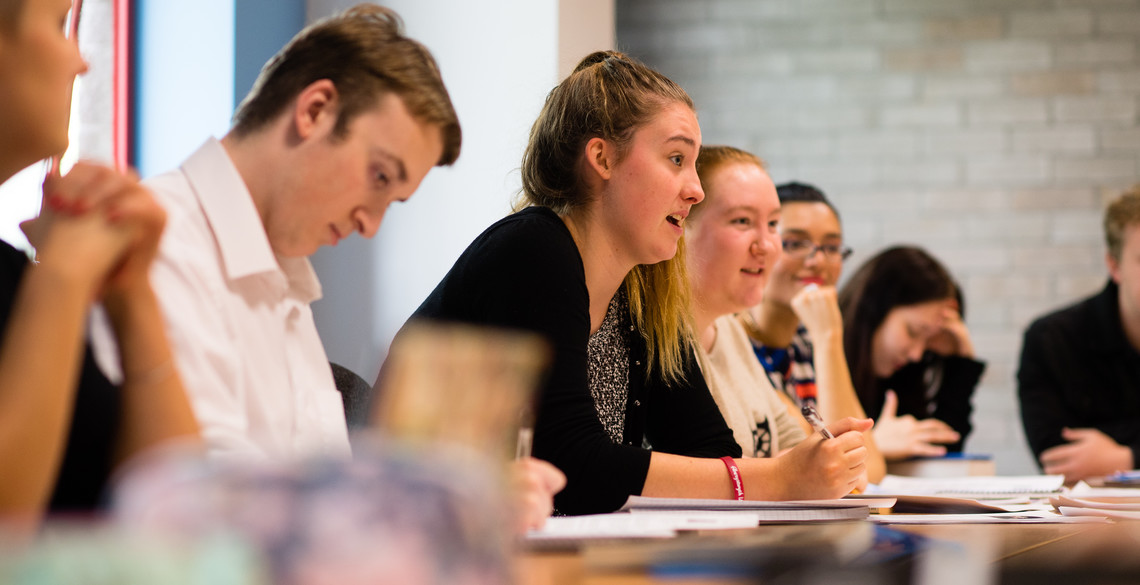 English and Creative Writing lecturers at Aberystwyth are innovators in their disciplines and this dynamism is reflected in the design of our programmes and modules.
Our degrees not only deliver in terms of enabling our students to engage with cutting-edge research but also put the student squarely at the heart of the learning experience.
Some of the highlights of our recent innovation and development activity
At Aber we are serious about the symbiotic relationship between reading and writing - good writers make good readers, and good readers make the best writers. With this in mind we have developed Hybrid Assessment options which enable our creative writing students to select modules that are primarily about literature ('Literature and the Sea', 'Chaucer: Then and Now', 'Surveillance') but which can be assessed through a portfolio of creative work, responding to the themes of the module. Do not despair - our literature students can take advantage of hybrid assessment too - because what better way is there to learn about the intricacies of iambic pentameter than by writing a sonnet sequence of your very own!
Aberystwyth University is committed to playing its part in responding to the climate crisis. As well as introducing a whole plethora of initiatives from eliminating single-use plastic to building our own solar farm, AU has developed a suite of innovative interdisciplinary degree programmes that put Climate Change at the heart of the academic agenda. Lectures in English and Creative Writing are central to this project and our degree scheme, English Studies and Climate Change, is one of the first undergraduate programmes in the UK to bring creative and critical practice into meaningful contact with climate science. Our graduates will be exceptionally well-placed to contribute to global efforts to maximise climate literacy and respond to the challenges that face our societies in the years to come. You can find out more about what our course offers on the courses pages.
If you want to put your degree in English and Creative Writing in the direction of a professional qualification then perhaps the integrated English Studies and TESOL programme is the one for you? Working with colleagues in the International English Centre, English and Creative Writing staff have developed a programme that allows you to combine the study of literature and/or creative writing with gaining the professional skills, experience, and qualification needed to teach English to speakers of other languages. This innovative degree can really take you places, and if you opt for the four year programme with either a Year in Industry, or a Year Studying Abroad, you will further boost your skills and employability prospects, and maximise the diversity of your university experience at the same time. You can find out more about what our course offers on the courses pages.
Our Fine Art / English Literature joint honours programme is virtually unique, not least because it brings with it the outstanding facilities of Aberystwyth University's School of Art - an accredited museum and gallery. We believe that literature and fine art are natural bedfellows and that in combining these two subject areas our students enrich their experience, knowledge, and understanding of both. This belief is repeatedly borne out by the excellent outcomes achieved by English and Fine Art students, not only in their degree results, but also their graduate destinations. You can find out more about what our course offers on the courses pages.