New Students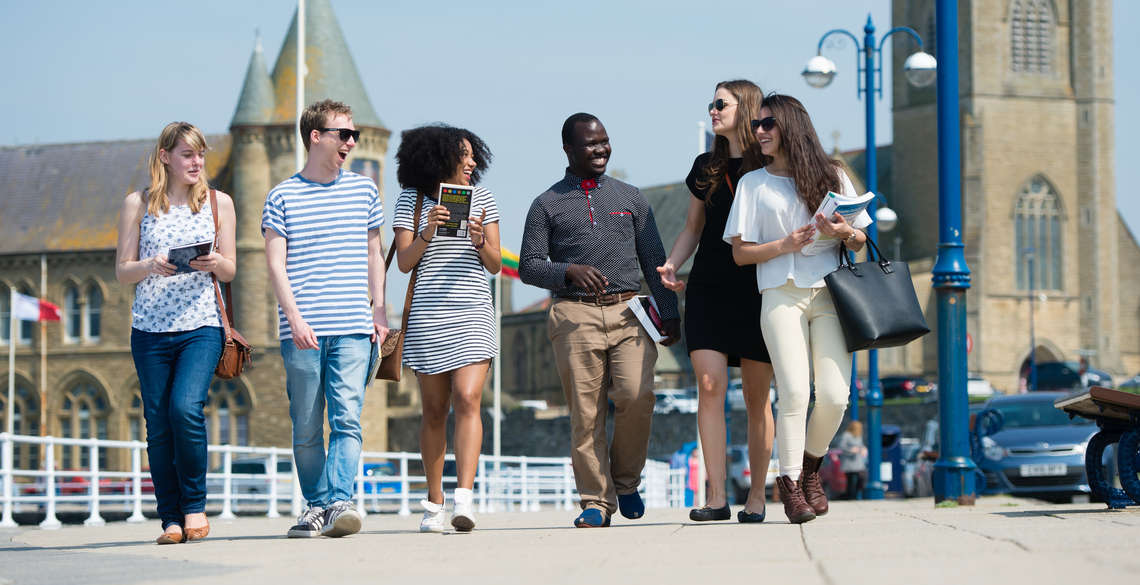 Guaranteed University owned or managed accommodation for First Year Undergraduate Students!
Applications for University accommodation during academic year 2023/24 are now open.
If you have chosen Aberystwyth as your firm or insurance choice and hold an unconditional or conditional offer to study at Aberystwyth University, you can start applying in a few easy steps:
Live With Us Love Life!
At Aberystwyth, we're proud of the vibrant community that our students experience within our residences. We offer a variety of styles, budgets and locations to find the space that works for you, with the majority of our residences being only a short walk away from campus plus FREE Sports Centre Platinum Membership for your health and wellbeing.
To qualify for a guaranteed place in your first year of study at Aberystwyth University, applicants must ensure that their accommodation application is received by the published deadline dates in the year of entry and that they respond to the offer of accommodation by the deadline date detailed in the Accommodation Offer. Please note that a place in University owned or managed accommodation is guaranteed, but not a specific type of room or location.
*Terms and conditions apply - please see our Priorities Policy for additional information.
Accommodation choices
Whether you desire an en-suite room, a standard room with shared bathroom facilities or a self-contained studio, with catered or self-catered facilities, we have a variety of options to suit your budget and preferences - see our accommodation fees. We also have dedicated accommodation available for students who are Welsh speakers or learners and would like to live in a Welsh speaking environment. Whatever your requirements, we aim to provide you with an option that will suit you best.
To find out what accommodation is available to you why not see our accommodation options and compare our residences.
For more specifc undergraduate and postgraduate applicant information, please select the relevant option below: