International Students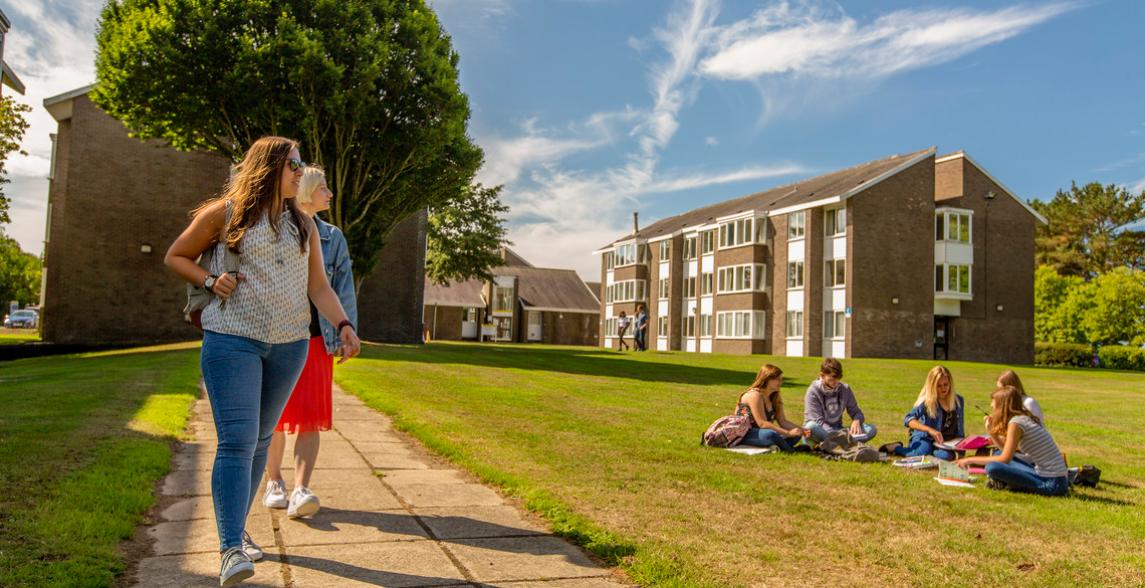 Whether as an undergraduate or postgraduate, all international students are eligible* for our International Accommodation Award.
International Accommodation Award:
What is it?
The International Accommodation Award means the cost of your university-managed housing is included in your tuition fees.
Depending on which accommodation you choose, this will either be totally free or discounted by £2,000.
Please note that free accommodation spaces are limited and will be allocated on a first come first served basis. If there are no free spaces left, you will be sent an offer for a discounted rate in your other hall of choice.
You will need to re-apply for your accommodation each year by the deadline, and accommodation will again be allocated on a first come first served basis.
The University has several different accommodation options to choose from.
What are the costs?
How it works
When you make an application to study at Aberystwyth University, you will be given access to the Accommodation Portal, which opens in April.
You will be required to choose the accommodation options available to you by room type and location in order of priority. The International Accommodation Award offers free accommodation in Cwrt Mawr or a £2,000 discount on the cost of accommodation in our other halls of residence. If Cwrt Mawr is where you want to live, you should select this as your first or second choice. There are a limited number of spaces in Cwrt Mawr. If there are no longer any free spaces available, you will be offered discounted accommodation according to your hall preferences. If you wish to receive the £2,000 discount, please prioritise these accommodation options in order of preference. Rooms will be allocated on a 'first come first served' basis in accordance with our priorities policy
Please note…
If you initially move into Cwrt Mawr, but later decide to move to a different university-managed building, then the £2,000 discount will be applied to the cost of the new accommodation on a pro-rata basis (at a nightly rate, minus any time lived in Cwrt Mawr). Moving accommodation is subject to availability and requires you to complete a Transfer Request.
All MBA students will be required to move to alternative accommodation during the summer vacation.
*Terms and conditions
Students will be eligible for this offer for the entire length of their course, provided they remain full international fee-paying students and continue to select university-managed accommodation;
The International Accommodation Award is only applicable through term-time. For undergraduate students, this is usually 39 weeks (i.e., is not applicable over the summer). For postgraduate students, it is usually 50 weeks;
No discounts can be provided for accommodation that is not managed by the University;
All normal regulations concerning accommodation licenses and application deadlines apply;
Students on International English Centre (IEC) Pre-sessional, International Foundation and Pre-Masters courses are entitled to free Cwrt Mawr accommodation.
Students who choose to take up the International Accommodation Award but then decide to move elsewhere must notify the accommodation office and return their key. At this point they will no longer have access to the International Accommodation Award.
*Students must meet the terms and conditions to be eligible for the offer.
Useful Links:
Guaranteed accommodation
Overseas fee-paying undergraduate and postgraduate students, are guaranteed a place in University owned or managed accommodation, for the duration of their taught studies at Aberystwyth University, provided you apply by the appropriate deadline date in the year of entry:
Undergraduate students: 01 August
Postgraduate students: 01 September
To qualify for guaranteed University accommodation you must also respond to your offer of accommodation by the deadline date detailed in the Accommodation Offer.
A place in University owned or managed accommodation is guaranteed, but not a specific type of room or location.
Full terms and conditions about guaranteed accommodation, can be found in the Priorities Policy.
Why live with us?
Living in University accommodation is the beginning of something very exciting, giving you the opportunity to meet new people and make friends for life in a supportive, fun and vibrant community!
There is no need to worry about fluctuating bills as the accommodation fees include utilities (e.g. water, heating, electricity), internet connection & Wi-Fi, a high level of personal contents insurance and free Sport Centre platinum membership! Additional benefits can be found on our Why live with us webpage.
Accommodation options
We offer a variety of accommodation options, with the majority of our residences only being a short walk away from campus.
We offer a range of self-catered residences with either en-suite rooms, flats with shared facilities, or our self-contained studios. Offering a variety of styles, budgets and locations to find the space that works for you.
If cooking is not for you, then why not check out our fantastic, flexible meal plan packages available.
When and how to apply for accommodation
Once you have selected Aberystwyth University as either your Firm or Insurance choice, from mid-March onwards, the Accommodation Office will contact you by e-mail and post inviting you to apply for accommodation.
Our How to Apply webpage provides a handy step-by-step guide on making an online application for University accommodation.
Meet and greet service
Aberystwyth University, on designated days in September and January, can offer international students a free coach transfer service from Birmingham Airport to your university-managed accommodation in Aberystwyth.
Further details about this service and other useful information can be found on the International Arrival page.
Alternative accommodation