Education & Childhood Studies
Whether you want to become a teacher or are interested in education as a subject and want to learn about educational theory and policy, there is sure to be a degree that suits you at Aberystwyth.
The study of education involves aspects of psychology, sociology, politics and history, and it is an ideal basis for work in a range of sectors. It delves into how people learn, how their surroundings influence their learning, how decision-making happens, and how our understanding of learning and teaching has developed over the years.
At Aberystwyth, we offer a wide variety of courses, from Childhood studies, Education and PGCE at both Primary and Secondary level to continuous professional development courses for teachers at Masters level, and research degrees in Education.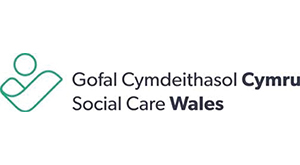 Guarantee of an interview for Primary PGCE at Aberystwyth

Top in the UK for Student Experience and Teaching Quality for the subject of Education (Good University Guide, The Times & Sunday Times 2022)

A wide range of support networks to ensure your well-being and provide help with your studies, personal life and development
Why study Education & Childhood Studies at Aberystwyth University?
The School of Education at Aberystwyth University has been offering stimulating and innovative study programmes for over 100 years. We were the first establishment in the UK to offer an honours degree in Education and our Childhood Studies degree is a vital part of our provision.
You will have an opportunity to develop an understanding of the complex body of knowledge associated with all aspects of education.
We will empower you to critically reflect on and manage your own learning and performance.
Our Childhood Studies programme will allow you to explore some of the sociological and psychological factors that influence the development of children. You will also develop an understanding of the political and legislative background to childhood and its implications for children and their families.
At a more personal level, you will develop your capacity for critical thought, as well as improve your ability to work with others in a variety of different contexts. You will also be given the opportunity to learn about a variety of different careers, so that you can make an informed choice about what to do after graduating.
You will be allocated a Personal Tutor. As far as possible, this person will stay with you for the duration of your degree. You will be offered regular meetings, including help with settling into University, and later to talk about career prospects, analyse your assignment feedback and discuss other aspects of your life at University.
Our PGCE students are able to experience primary and secondary settings, giving you the opportunity to choose where to specialise.
Students on our PGCE programmes are also able to access a generous bursary and receive free University accommodation for the 8 weeks they are required on campus.
"I've loved my course from day one. Three years on and I'm still loving the course! Everyone assumes that a joint honours degree is harder, but this is not the case. Both subjects are taught evenly, and the workload is easily manageable. I love how this degree offers a variety and the modules are extremely exciting and interesting. I would highly recommend a joint honours degree to anyone who is unsure of their future aspirations but loves two subjects. "

Steph Moore
BA Education and Drama / Theatre
"Originally, I wanted to pursue a business venture after graduating. However, engaging in the numerous modules encouraged a curiosity for learning that I could not ignore. I decided that continued study in educational research was the path I had to follow. I am now a postgraduate doctoral student. My PhD is focused on peers adopting 'prosocial' behavioural strategies, I hope to develop and pilot my prevention/intervention strategy for improved wellbeing across schools. "

Annabel
BA Education
Employability
We centre our courses around employability to ensure that you have a smooth transition from campus to career. All our courses provide the opportunity to acquire employability skills and personal attributes and values that are necessary for employment, training, or further education.
Here in the School of Education, we encourage our students to volunteer, at home or in the local area, as practical experience is always valuable in deciding on a future career and preparing job applications.
We also have an Employability Co-ordinator who organises conferences and regular sessions with speakers from a variety of careers.
We know that many of our students are contemplating a career in teaching, either Primary or Secondary. However, a career in teaching doesn't appeal to everybody, and some of our graduates have gone on to careers in other areas, such as nursing, speech therapy, social work, child welfare, play therapy, child law, educational policy, and charitable work.
Whatever you decide is the right future for you, you can be sure that you'll receive a thorough grounding in your subject and that you will develop knowledge and skills that will be relevant to many areas of employment.
Research
Here in the School of Education at Aberystwyth University, we have a long history of working at the forefront of research in the field of education.
All our lecturers are active researchers and they use their research to inform their teaching. This means that you, our students, benefit from the very latest information and developments in the subject, enabling you to critically engage with the key issues.
The School of Education research focuses on three key areas:
teaching, learning and pedagogy

childhood studies

educational policy.
Study or Work Abroad
Aberystwyth University offers every student the opportunity to study, volunteer or work in another country either for an academic year, a single semester, or a few weeks during your holidays.
Find more information on our Global Opportunities webpages.
Studying through the medium of Welsh
Aberystwyth University prides itself on being a bilingual University. As a leading Welsh university, we are proud to offer dedicated support services and Halls of Residence for Welsh-speaking students, encouraging the sense of community and the feeling of a home away from home. Qualifying students will automatically receive the University's Welsh-medium scholarships and can also apply for Coleg Cymraeg Cenedlaethol scholarships. Find out more about our Welsh Medium Scholarships here.