Psychology is the Science of Mind and Behaviour; this means that it a broad subject that tries to understand human behaviour from the biological explanations of how the brain works to the social understanding of how we interact and adapt with our environment, or change cognitively as we get older.
In practice, Psychology can mean different things to different people. We might be interested in why someone is happy or lonely, why the brain remembers some things from when we were five but forgets the shopping list we need today, why we choose to buy the things we do, how politicians gain our trust ... or not! Psychology is all of these things and much more  - that's what makes it so fascinating – there is something in the subject for everyone. Whether you are interested in teaching, counselling, criminal behaviour or learning to fly an aircraft – there will be aspects of psychology that you will find useful.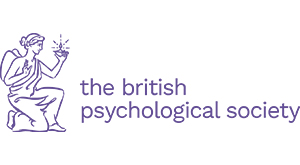 Best in the UK for Teaching Quality for the subject of Psychology (Good University Guide, The Times and Sunday Times 2021)

Top 5 in the UK for Student Experience for the subject of Psychology (Good University Guide, The Times and Sunday Times 2021)

Top 10 in the UK in the Guardian University League Table 2022 for satisfaction with feedback for the subject of Psychology (The Guardian League Table 2022)
Why study Psychology at Aberystwyth University?
All of our undergraduate courses are accredited by the British Psychological Society (BPS), a mark of quality widely acknowledged by employers in the professional field.

You'll be taught by active researchers,  the majority of which have either a PGCTHE or are fellows/senior fellow of the higher education academy.

You will study BPS core topic areas such as cognitive, social, biological psychology, research methods and many more

As part of a final year project you will be able to have guidance in staff expertise areas of exercise and health, developmental, social music, biological psychology, language and bilingualism, counselling and more.
"I love my tutors - they are truly amazing, passionate about their specific psychology areas and very, very kind! I also love my department - new, modern and accessible! I love how this course made me think deeper, explore new theories and come up with new ideas. "

Maryna Chwaszczewska
BSc Psychology
"I love being able to learn more about people by asking them to participate in my studies. I love learning how the brain works and responds to different stimuli. I love furthering my knowledge on culture differences, especially with regards to treatment."

Yvette Lavelle
BSc Psychology
Employability
A degree in Psychology will prepare you for a range of careers, and give you access to a wide range of further training opportunities that include:
clinical, educational, occupational, sports and exercise psychology

psychotherapy and counselling

social work

health care

human resources

careers advisory service

marketing, publishing, advertising.
Facilities
The Department is equipped with brand new teaching and research facilities including eye-trackers, sound attenuated chambers, biological measurements laboratory, qualitative research rooms, transcription rooms, experimental research cubicles, high-quality video editing facilities, EEG facilities and dedicated computer workrooms.
Research
All academic members of the Department are research-active with a broad cross-section of interests in theoretical and applied fields using a range of research methods. The Department has particular strengths in applied psychology in relation to traffic and transport psychology; health and well-being; community social and critical psychology; forensic and criminal psychology; healthy ageing; and human language and cognition.
It has a culture of innovative and collaborative work that fosters interdisciplinary research and has current and past research links with organisations ranging from the NHS, Government Equality Office, and Dyfed-Powys Police, through to commercial organisations such as Coca Cola and Technogym.
Study or Work Abroad
Aberystwyth University offers every student the opportunity to study, volunteer or work in another country either for an academic year, a single semester, or a few weeks during your holidays.
Find more information on our Global Opportunities webpages.
Studying through the medium of Welsh
Aberystwyth University prides itself on being a bilingual University. As a leading Welsh university, we are proud to offer dedicated support services and Halls of Residence for Welsh-speaking students, encouraging the sense of community and the feeling of a home away from home. Qualifying students will automatically receive the University's Welsh-medium scholarships and can also apply for Coleg Cymraeg Cenedlaethol scholarships. Find out more about our Welsh Medium Scholarships here.