AberPreneurs - Turning Business Ideas into Reality
Aberystwyth University supports students, graduates and staff who wish to start new businesses, particularly where these businesses are related to the knowledge and expertise of the University.
'AberPreneurs' helps clients with information, advice, training and funding.
EVENTS Autumn 2022
Wed 30th Nov 2-3.30pm - 'Financial Planning & Control' for your business or social enterprise - with BIW role model Carly Allchurch https://www.allchurchco.com/
Wed 7th Dec 2-3.30pm - 'Intellectual Property Masterclass' Learn about protecting your business idea with Prof' Kath Penaluna Associate Professor, University of South Wales Trinity St David'
Wed 14th Dec 2-3.30pm - 'Costing & Pricing' - This is an essential workshop for a successful Business or Social Enterprise - presented by Big Ideas Wales Inspirational Role Model.
See our Success Stories here: Aber graduate starts
Check out the Welsh Student Marketplace - https://walesstudentmarket.co.uk/
If you would like to have your business advertised here contact aberpreneurs@aber.ac.uk
Remember.....
FREE One to One 'Business Mentoring' also available on-line or in person
For all enquiries email: aberpreneurs@aber.ac.uk
https://businesswales.gov.wales/bigideas/
https://businesswales.gov.wales/
'AberPreneurs' offer a range of activities to support enterprise:
Business Start-Up and Enterprise Support
Enterprise Events
Inspirational Talks
One-to-one Mentoring
Funding Advice
Networking
Useful Enterprise and Entrepreneurship Websites
The Impact of Enterprise Education at Aberystwyth University
Getting in Contact:

If you have a business idea and would like some advice contact:

Louise Somerfield/Tony Orme
E: aberpreneurs@aber.ac.uk
T: 01970 622378

‌

To provide you with our full range of start-up support services we hold and utilise personal data that you provide, on the basis of legitimate interest.

Our full Data Protection Information can be viewed here -Data Protection Information Students/Graduates ; Data Protection Information Employers and Stakeholders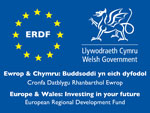 Enterprise and Business start-up at Aberystwyth University is supported by The Welsh Government Youth Entrepreneurship Scheme as part of the Welsh Governments commitment to encourage youth entrepreneurship in Wales.