Henrietta De Salis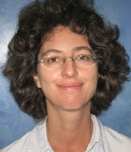 Henrietta graduated from Aber in 1986 with an LLB in Law and is a Partner in the London Office of Willkie Farr & Gallagher.
What do you remember most about your time at Aber?
As well as enjoying the Law course I had plenty of time to play tennis and to sing with Mads (the Elizabethan Madrigal Society). Both clubs gave me fabulous friends and the chance to go on tours in Wales, Ireland and France. I remember sunny days, unlike how Aber is seen on Hinterland.
What are you doing now career-wise and how has your Aberystwyth Degree helped?
Currently a Partner in the London Office of Willkie Farr & Gallagher, I am a financial services lawyer; providing advice and transaction support to banks, securities firms, asset and investment managers, funds and intermediaries on UK and European financial services legislation and compliance matters in both the wholesale and retail markets. My previous roles include Consultant in the Financial Services Regulation team at Herbert Smith Freehills, Managing Director in the Legal Department at Dresdner Kleinwort and Head of Capital Markets (legal) at Swiss Re.
What advice would you have for a student doing your course now?
I would advise current law students to take time to investigate the different types of careers a law degree can lead to, to seek internships to explore a variety of firms or other organisations. It is important to find an area of genuine interest and an environment where you can flourish, whether, as a lawyer, that be in private practice, commercial organisations or Government. Where possible pick topics or modules in your course which will support the direction you wish to follow.