Data Protection Statement
Aberystwyth University Development and Alumni Relations Office Data Protection and Privacy Statement
Aberystwyth University seeks to develop a better understanding of our alumni and alumni community to help the University maintain and increase the long-standing fellowship between Aberystwyth alumni and the University and with each other and to invite and harness the support of alumni and community for the benefit of our students and the University. We aim to record, process and research data on individuals within our growing community of over 90,000 alumni in ways that help us make more informed decisions on our communications, alumni volunteering programmes and fundraising. We do this to develop a better understanding of our alumni and supporters and to help us engage with them and fundraise most effectively in line with our charitable objectives.
The Development & Alumni Relations Office at Aberystwyth University (DARO) is committed to protecting your privacy through compliance with the UK General Data Protection Regulation, Data Protection Act 2018, and by observing best practice.
This statement is your guide to how we record, safeguard and use the information we hold on you to keep in touch with you and to further the charitable aims of the University though our volunteering and fundraising.
If you have any queries about this statement, please contact the DARO Database Officer on devstaff@aber.ac.uk or 01970 621568.
For further information on the University's data protection policy and guidance, together with the contact details of the University's Data Protection Officer, please see the link below:
https://www.aber.ac.uk/en/corporate-information/information-governance/dp/
How we collect information
All student names, degree and contact details are copied from the University student records database (ASTRA) and used to create a record for you on the DARO database. We also hold records on supporters of the University who are not alumni, including donors and potential donors.
We obtain personal information from you when you enquire about our activities, register for an event, make a donation to the University or otherwise provide us with personal information. We may also receive information about you from third parties, for example from our service providers or from a friend who wants us to tell you about the activities we carry out. We also sometimes research information about you that is published publicly and could add this to your record.
We hold and process this information on the grounds that it is in the 'legitimate interests' of the University to do this and is also beneficial to support the ongoing relationship that individuals have with the University, in continuing to provide services, information and other activities that my be of interest (Article 6(1)(f) of UK GDPR).
The information we collect
The personal information we will collect will include name, date of birth, contact details including email address and mobile number. The information we collect might also include employment history, areas of interest and potential interest, details about various links with the University and other alumni and propensity to volunteer and/or to support the University financially though charitable donations. If you make a donation to the University, or pledge a donation to the University, we will also record your donation and/or pledge details on your record.
We will retain your data indefinitely in support of your lifelong relationship with the University or until you request us to do otherwise.
We also collect information by tracking which pages you visit when you click on links to our website in our emails and may use this information to personalise the way our websites and emails are presented to you. The central Aberystwyth University website uses cookies to retain user preferences and to collect website usage information via Google Analytics. Further information on cookies, and how to disable them if desired can be found at the link below:
www.aber.ac.uk/en/cookie-policy
How we use your information
We will use your personal information:
to provide you with any services you have requested;
for administration purposes;
to further our charitable aims, including for fundraising activities.
If you provide your phone number and or/email address then we may use it/them to invite you to support the University, and unless you ask us not to, we will also send you the alumni e-newsletter.
We may analyse the personal information we collect to create a profile of your interests and preferences so that we can contact you in the most appropriate way and with the most relevant information. We may also use your data to help plan our supporter engagement activity and fundraising.
Understanding our alumni, supporters and potential supporters is crucial to enabling us to fundraise as effectively as possible in line with our charitable objectives and to maximise the benefit to the University from alumni and others who wish to support us in other ways.
Wealth screening and research is the process of using publicly available information – for example Companies House, the Electoral Register, media rich lists, property websites, honours lists and LinkedIn – to assess the propensity and capacity of an individual to provide philanthropic support to the University. We may use automated or manual processes (including the services of trusted third-party providers) to link data gathered using publicly available information together with data you have already provided to us to improve the experience as a supporter or potential supporters. This helps to ensure that the University approaches you with fundraising proposals that are appropriate to your means to donate and/or volunteer. Wealth screening also allows a greater proportion of University funds to be spent on good causes by enabling more efficient allocation of fundraising resource.
We also process publicly available data to undertake due diligence to understand the source of prospective donations, in line with University policy, Fundraising Regulations, and our Donations Acceptance Policy.
You have the right to opt-out at any time from any or all forms of processing, and details on how to do so are outlined in the 'Your rights and choices' section.
We may also share your information with our service providers, associated organisations and agents for the purposes described above. Further details about data sharing are given below.
Your rights and choices
You have a choice about whether you want to receive information about our progress and fundraising activities, and by which channels. We will not contact you if you have indicated that you do not wish to be contacted. You can change your contact or data processing preferences at any time by emailing us at alumni@aber.ac.uk or by calling 01970 621568 or by updating your details via https://alumni.aber.ac.uk.
If your personal details change, we would be grateful if you could help us to keep your information and preferences up to date by notifying us by email as above or to the address at the end of this statement.
We will only contact you by email if you have at some point consented to this, or if there is a specific administrative need unrelated to fundraising or marketing.
Under the UK GDPR you have the right to object to the use of your data, you may opt out of receiving particular types of communications from us and have the right to be told what information we hold about you.
The University particularly recognises the right of alumni and others to not be contacted by DARO.
If you request this, DARO will add your name to a suppression list, in accordance with industry guidelines, retaining just enough information (e.g. full name, DOB, years of attendance) to ensure that your preference not to be contacted is respected in future.
It should be noted that the University holds core records relating to academic progress in a regularly backed-up database (ASTRA). These are regarded as permanent records and cannot be deleted on request.
These records are regarded as confidential and would only be released in exceptional circumstances (e.g. when requested for law enforcement purposes), though it should be recognised that, in previous years (particularly prior to 2000), details relating to the graduation of identifiable individuals have been released for publication and the University cannot control personal details which have previously fallen into the public domain, such as through press releases or when graduation details were regularly published in the national press.
How we protect personal information
Your data is stored in a secure database within an EU-based datacentre in Amsterdam, Netherlands. The data is managed by the University according to the University's data protection and security policies. The hosting is provided by an external supplier (Blackbaud) under an agreement with the University and with appropriate security measures.
The University does not process credit card details for online donations; these are only handled by secure providers, including Blackbaud Merchant Services and Everydayhero, under terms agreed by the University.
We take appropriate measures to ensure that the personal information disclosed to us is kept secure, accurate and up to date and kept only for so long as is necessary for the purposes for which it is used and is thereafter securely destroyed or permanently deleted.
Disclosure of the information we collect to outside parties
We never sell any of your personal information. We may pass your information to our service providers for the sole purpose of services for the activities outlined above and as agreed under contractual terms and security measures. We always make sure there are appropriate controls in place first; the service provider will never use your data for any additional non-Aberystwyth University purposes and will securely destroy data after it has been used. Some examples of service providers would be using an emailer service to send out personalised email newsletters, using a mailing house to send out Alumni magazines, screening names against lists via a third-party wealth screening company in order to identify people with the potential capacity to support the University financially or screening names and addresses via a data bureau to remove deceased people from our mailing list and keep addresses up to date.
We only allow authorised agents who work on our behalf to access your personal data and will never exchange your details or sell or rent your data to any other commercial or charitable organisation.
We may share your information with selected "Aberystwyth University Partners', for the purposes of managing joint communications and fundraising campaigns. This is so that Aberystwyth University and the fundraising partner do not both approach you about the same project in an uncoordinated manner.
If you make a donation to Aberystwyth University, you are given the option of deciding whether your name can be used on donor lists and other publications. If you consent to this, we may publish your current name & the fact that you are a donor in our annual giving list published in PROM magazine which is posted to all alumni unless otherwise requested and available online.
We may need to disclose your information if required by law (for example to government bodies and law enforcement agencies) or if we have your permission to do so.
Your consent
By providing us with your personal data, you consent to the collection and use of this information in accordance with the purposes described above and this privacy statement.
If you complete the profile update form, donation form, events registration form, subscription forms, or other forms, any personally identifying information which you provide will be used for the stated purposes. We use this information from email primarily to respond to your requests. We may forward your email to other University employees who are better able to answer your questions, and may store email information on your alumni record to improve our service to you and for internal audit purposes.
By providing us with your personal data, you also consent to us transferring your information to countries or jurisdictions outside the UK but within the EU, if necessary for the above purposes. We will only transfer your personal data outside the EU if we have your explicit consent, or if the transfer is covered by other legal conditions for transferring personal data outside the EU. These countries may not provide the same level of data protection as the UK or EU but if we do make such a transfer, we will put appropriate controls in place to ensure your information is protected.
Right of access
All data collected through Aberystwyth Alumni social network platforms is stored and processed securely in strict accordance with the General Data Protection Regulation. You have the right to ask for a copy of all the information we hold about you and to have any inaccuracies in your information corrected. You can request a copy of your information from the Database Officer and may request that certain information is removed from your alumni record too. You will be asked to formally prove your ID before your data can be released.
If you are an Aberystwyth University alumnus/alumna and have created an account for our Alumni Web Community service, you can sign into your account to access and update most of your information.
Links
Our website may include links to websites run by other organisations. Aberystwyth University is not responsible for the privacy practices of these other websites so you should read their privacy policies carefully.
Using text and images
If we post images or text, we are usually happy for you to share this with fellow alumni, and we will append copyright notices and statements to content which we have not generated personally. We would be grateful if you could contact us at before re-publishing information from our website. We may have more updated information, or may have a reason for it not being shared on another platform.
Social media platforms
We use social media accounts to engage with alumni and to distribute University messages and materials. The following accounts are officially associated with the University alumni network as of March 2018:
We may look up alumni records and store data on them such as: source of interaction, interaction type and content if appropriate, date of interaction, username, and/or other details as necessary. This enables us to verify alumni activity, research and analyse data for demographic data and audit purposes and communicate effectively in line with preferred means of communications.
Changes to our statement
We may change the terms of this privacy statement. If we do so, we will post the changes here so please check from time to time. By continuing to use our services you will be deemed to have accepted such changes.

Aberystwyth University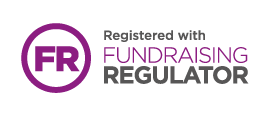 Development and Alumni Relations Office
Student Welcome Centre
Penglais Campus
Aberystwyth
SY23 3FB
Tel: 01970 621568