Aberystwyth University planning on-campus teaching in September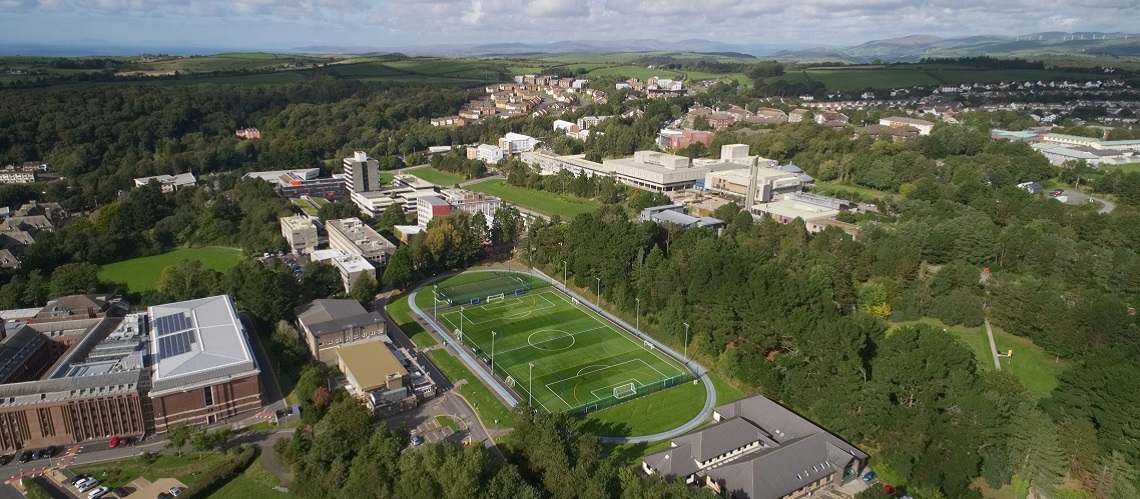 Penglais Campus, Aberystwyth University
Aberystwyth University is planning to bring students back to its campus from the beginning of the next academic year in September.

The University's aim is to carefully adapt the campus so that it can deliver as much in-person teaching as safely as possible.

Its plans include:

• A well-prepared, socially distanced campus;
• A programme of socially inclusive and physically distanced welcome activities;
• A focus on the safety and welfare of students, staff and the wider community in collaboration with relevant local authorities; 
• Flexible teaching provision on-campus with both in-person and online teaching delivery.

Professor Tim Woods, Pro Vice-Chancellor for Learning Teaching and Student Experience at Aberystwyth University, commented:

"As we bring teaching on-campus in September, our priority is to ensure the safety and wellbeing of all our students, staff and the wider community. Our aim is to offer Aberystwyth University students an experience that is as similar as possible to the high-quality experience we always aim to deliver. This means being with us on an adapted campus in Aberystwyth, and as much in-person teaching as is safely possible.

"The detailed arrangements are being developed in close collaboration with Students' Union representatives, as well as in discussions with Ceredigion Council, Hywel Dda Health Board, the Welsh Government and UK wide stakeholders. This includes working with the relevant authorities on implications for our international students. The ongoing feedback from our students, along with other partners, will be essential as we develop and move forward with our plans."

"We are fortunate to have such a close community here. Along with academic excellence and staff who really care, there's a depth of experience in adapting teaching in innovative ways, and online learning specialists. This puts us in a strong position to supplement our on-campus teaching with tailored, online learning. We are committed to observing government social distancing guidelines, even where these mean the teaching of larger groups may need to be delivered digitally."

Plans are also in place to bring back research work to campus as soon as it is safe to do so.

Councillor Ellen ap Gwynn, Leader of Ceredigion Council, who is supporting the plans, added:

"Ceredigion County Council is supporting Aberystwyth University to enable students to return in the autumn. It is important for the future of the University and the local economy that we can support students to return whilst also ensuring the safety of the whole population. The Council will continue to work with Aberystwyth University over the coming months to ensure that all necessary precautions are in place for the return of the students."