Online programme offers lifelong learning students a chance to study remotely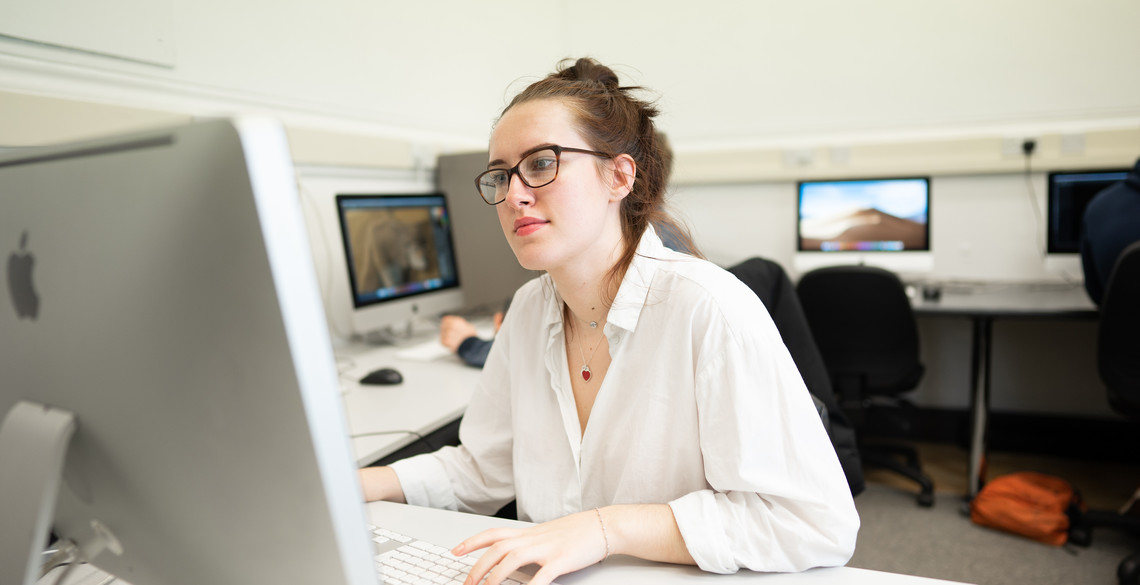 The Department of Lifelong Learning at Aberystwyth University is offering an alternative way to learn during the Covid-19 pandemic.
The department, which is celebrating its centenary this year, has moved several of its programme, including modules in Art and Design, Humanities and Ecology, online so that students can continue to study remotely during the School of Lifelong Learning's third term which takes place from May to August.
Lifelong Learning Co-ordinator Dr Calista Williams, said:
"As a result of Covid-19, Lifelong Learning at Aberystwyth University has been working hard to create a distance learning programme for Term 3. A number of courses are available across a broad range of subjects and will enable our students to access learning opportunities from the comfort of their own home. The department is on hand to guide and support you every step of the way."
The art programme is mainly focussed on 5 credit short courses, equivalent to 10 hours teaching time with added time for independent study. These short courses enable students to fit their studies in around other commitments.
As well as transferring existing courses to the online portal, the programme also includes two new modules 'Building Resilience' and 'Early Figurative Sculpture'.
'Building Resilience' teaches bounce-back strategies to help people through difficult times while the 'Early Figurative Sculpture' is a 5-credit taster course based on the influences of early sculpture on today's figurative public sculptures in your locality.
The Humanities programme offers two online creative writing courses called Creative NonFiction and Writing from Nature. The final modules for Scriptwriting and From Acorn to Oak: Building Your Family Tree will also be delivered as distance learning courses.
Although the Ecology programme is usually dependant on field work, Ecology 1 and Ecology 2 will be delivered as distance learning modules over the summer. Those on the Ecology programme may also be able to navigate to the Natural History Illustration courses on Insects.
Find a course here: https://www.aber.ac.uk/en/lifelonglearning/courses/