Festival celebrates minority languages in all their forms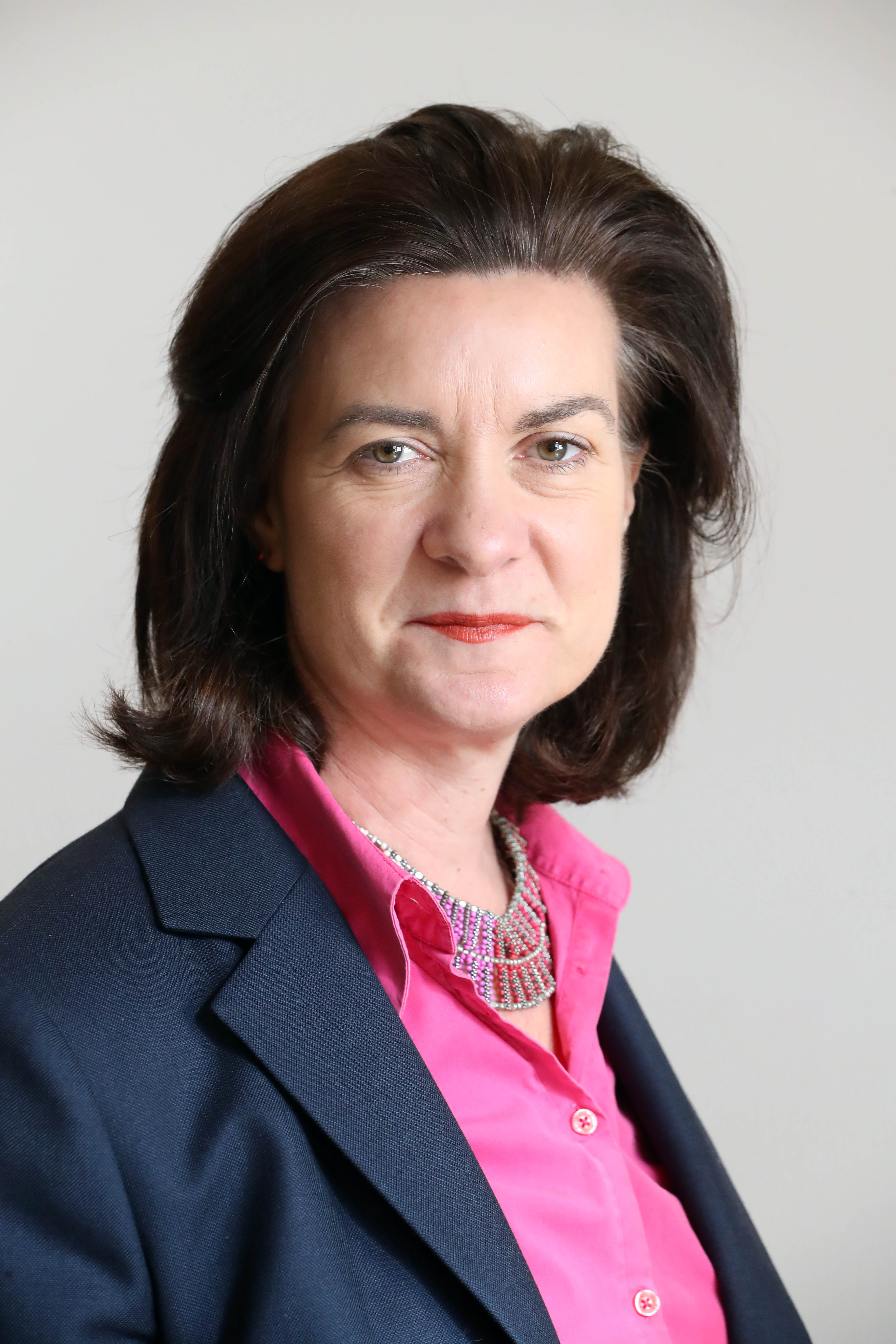 Welsh Government Minister for International Relations and the Welsh Language Eluned Morgan, who delivered the opening speech of the festival and chaired one of the plenary sessions.
Delegates from a variety of international institutions, organisations and governmental bodies came together at Aberystwyth University's Old College on 28 and 29 November to discuss the importance of minority and indigenous languages, the role they play within their communities and how to sustain and increase their usage.
The two day festival, Ein Llais yn y Byd (Our Voice in the World) formed part of the Welsh Government's activities to mark the 2019 UNESCO International Year of Indigenous Languages.
It looked closely at the place the Welsh language, as an indigenous minority language, has in today's society through a number of workshops and talks.
Eluned Morgan AM, Welsh Government Minister for International Relations and the Welsh Language, delivered the opening speech of the festival and chaired one of the plenary sessions.
The Minister said: "The Welsh language has a huge role to play on the global stage, in particular in this, the UNESCO Year of Indigenous Languages. What's important is that we can show the world what we have managed to do in Wales, as we really have had a sea change in terms of the attitude within Wales towards the Welsh language.
"We have a wealth of experience which we can usefully share with other countries with regard to minority languages. We have a very ambitious goal, a target of a million Welsh speakers by 2050, but we have clear strategies in terms of how we are going to reach that goal. The festival, and the discussions we heard within it, provided an opportunity for us to consider how we share the story of the Welsh language with others around the world.
"But probably my most important message is to those who can speak Welsh, that we encourage them to use it, and to do so in whatever style, context or ability they have. Together, let's build bridges between Welsh speakers and non-Welsh speakers, between confident Welsh speakers and those who may lack some confidence and between a bilingual Wales and the world."
Individuals taking part included language learning experts Deborah McCarney and Helen Prosser, broadcaster and journalist Betsan Powys, writers Alys Conran and Eurig Salisbury and Welsh Language Commissioner Aled Roberts.
The 'Mamiaith' project, run by Wales Arts International, was also staged for the first time and featured a collaboration between musicians brought together from Wales, Ireland and Scotland to explore and share experiences as speakers of indigenous languages.
Dr Gwenllian Lansdown Davies, Chief Executive of Mudiad Meithrin which represents Welsh medium childcare and delivers several Welsh Government funded projects relating to the transfer and use of the Welsh language in families, and who chaired a session herself, added: "Children access childcare and early years education in all kinds of contexts around the world, so I think it is imperative that we challenge ourselves to look at what is offered in different international contexts.
"We are keen to look at the minority language context but also all kinds of various settings where we can challenge ourselves to provide better services for children all over Wales through the medium of Welsh."
Professor Rhys Jones of the Department of Geography and Earth Sciences at Aberystwyth University was a panellist for the closing session and reflects on the festival.
Professor Jones said: "In terms of looking back at these two days, I think what has been significant is the way in which it has brought so many different elements together.
"It has been beneficial for us to see how in certain circumstances Wales is actually doing quite well, often leading internationally, and then other situations where Wales can learn from other countries and their experiences of promoting their indigenous languages.
"What was also interesting was the opportunity to discuss how the language is used in a formal capacity, in a language planning context for example and then in contrast, to consider how cultural and artistic initiatives can help in the promotion of language.
"What this festival has managed to do is to bring those different elements together and create a sense of common identity and it's been fascinating to see the synergies develop between them in a way that is quite innovative and gives us a platform to build into the future."
Along with Aberystwyth University, the event's main partners were the Welsh Government, the National Centre for Learning Welsh, y Coleg Cymraeg Cenedlaethol and Wales Arts International.