Dignity and respect code launched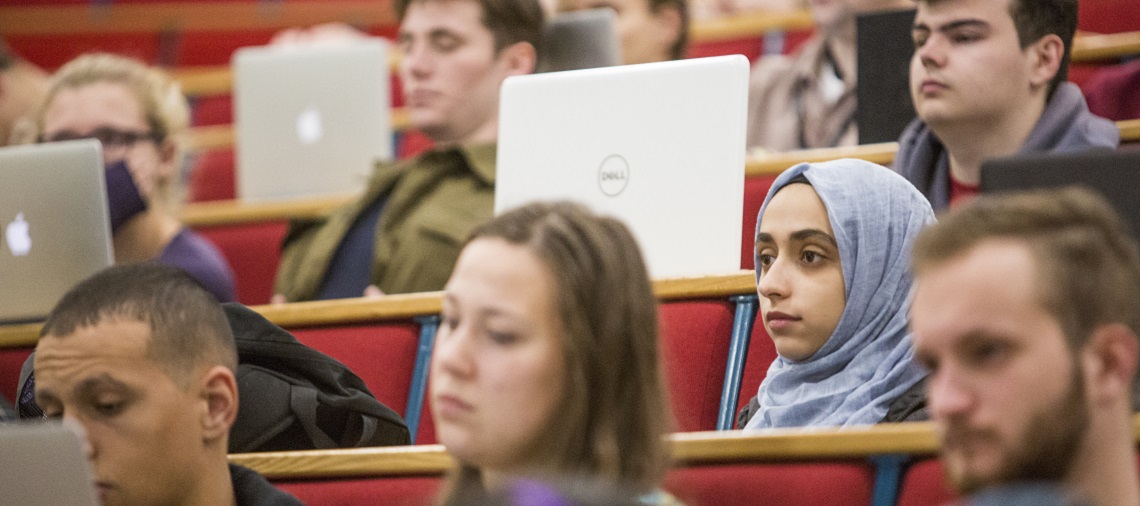 Aberystwyth University has launched a new student code on dignity and respect, demonstrating its commitment to ensuring the safety and wellbeing of its students.
The code sets out the individual responsibility of each student to ensure the dignity and respect of others across all institutional activities, and stipulates their rights if they themselves feel they are not being treated with dignity and respect.
The code has been developed by team of staff from across the University, with involvement from Aberystwyth Students' Union (AberSU).
In addition to the code, an online reporting tool has been developed, which allows students to report instances of unacceptable behaviour which they have experienced personally, or which they have witnessed as third parties.
For a third consecutive year the University will be working alongside Welsh Women's Aid to deliver the Bystander Intervention Initiative on campus. The initiative helps male and female students recognise sexual harassment and abuse, and give them the skills and confidence to respond appropriately. It also looks at changing cultural norms that condone sexism and harassment.
The University has also partnered with AberSU on their 'No Excuses' campaign, which aims to empower people to be an active bystander and take action against bullying, harassment, hate crime, sexual assault and other unacceptable behaviours.
Caryl Davies, Head of Student Support and Careers Services said: "All of our students have the right to be treated with dignity and respect, and the University's new student code on dignity and respect, online reporting tool, and other programmes such as the Bystander Initiative and No Excuses will help us to maintain an environment for learning that enriches lives, and is free from harassment and bullying."