Nobel Peace Prize recipient to deliver Kenneth N Waltz Annual Lecture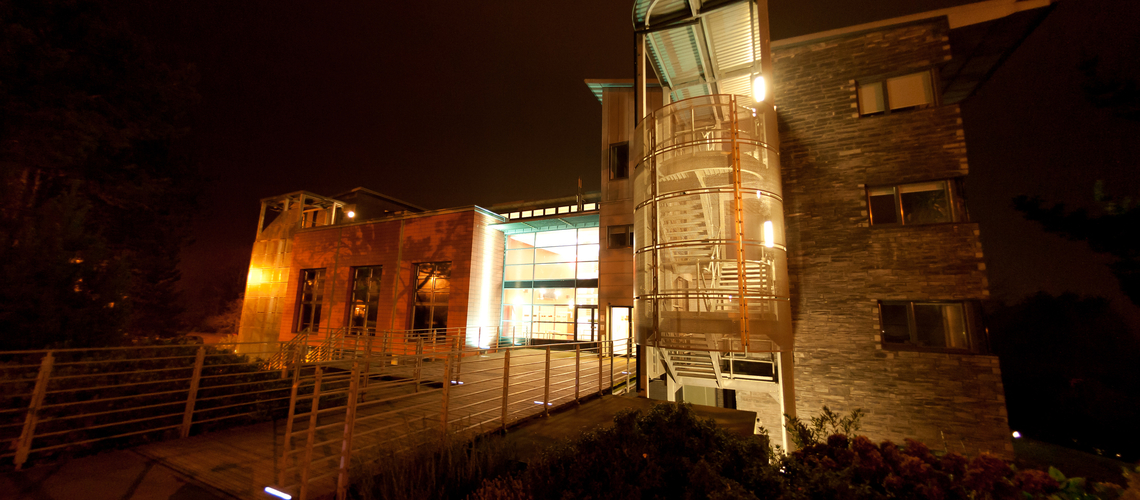 International Politics and History & Welsh History Building, Penglais Campus
'International Politics is alive and well (despite reports to the contrary)' is the title of this year's Kenneth N Waltz Annual Lecture, which takes place at Aberystwyth University on Thursday 31 October.
Part of the Department of International Politics Centenary Speakers Series, the lecture will be delivered by Beatrice Fihn, the Executive Director of the International Campaign to Abolish Nuclear Weapons (ICAN).
Ms Fihn has over a decade of experience in disarmament diplomacy and civil society mobilisation, through her work with ICAN, the Women's International League for Peace and Freedom and the Geneva Centre for Security Policy. She has written extensively on weapons law, humanitarian law, civil society engagement in diplomacy and multilateral institutions, and gender perspective on disarmament work.
She has a Masters in Law from the University of London and a Bachelors degree in International Relations from Stockholm University.
In 2017 she accepted the Nobel Peace Prize on behalf of ICAN "for its work to draw attention to the catastrophic humanitarian consequences of any use of nuclear weapons and for its ground-breaking efforts to achieve a treaty-based prohibition of such weapon."
Speaking ahead of the lecture, Ken Booth, Distinguished Research Professor in the Department of International Politics, said: "It is not often in Aberystwyth that we have the opportunity to listen to and engage with such a global figure. Beatrice Fihn plans to speak about the international processes and projects that are succeeding, and how change is still being driven through international action and institutions. These are truly challenging arguments at a time of generalised pessimism about the state of the world. The lecture will also draw attention to the role of women in leading these changes and utilising the international landscape."
Beatrice Fihn's lecture 'International Politics is alive and well (despite reports to the contrary)' will take place in the Main Hall of the International Politics and History and Welsh History Building at 6pm on Thursday 31 October 2019. Admission is free and a warm welcome is extended to all.
The next speaker in the Department's Centenary Speakers Series will be Professor Colin McInnes, Pro Vice-Chancellor - Research, Knowledge Exchange and Innovation at Aberystwyth University, who will speak about 'Beyond the NHS? Global health and international politics' on 27 November 2019.