Open Learning Festival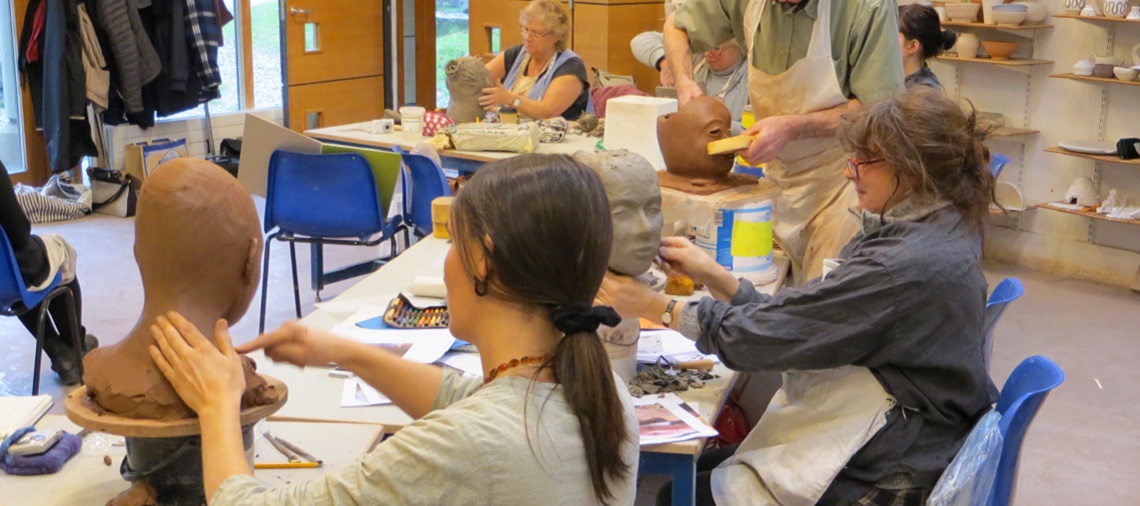 Would you be interested to try something different, learn something stimulating, enhance your skills, meet new friends and improve your wellbeing?
If so, Aberystwyth University's Open Learning Festival may be just what you need.
Hosted by the Lifelong Learning department, which celebrates its centenary this year, the Festival takes place between 3pm and 7pm on Wednesday 25 September 2019 at the Elystan Morgan Building, Llanbadarn Campus.
The event offers free 40 minute taster sessions across a wide range of subjects. Visitors are welcome to drop in to any session or stay for the full four hours.
Dr Calista Williams, Lifelong Learning Co-ordinator explains: "Our biannual Festival has proved very popular with locals and University students. There is always quite a buzz and lots of laughter. Visitors have the chance to try out giant Jenga, watch painting demonstrations and see the excellent teaching facilities. It is also an opportunity to meet the tutors, chat to other learners, try a new subject, and enrol on courses. Learners who attend the Festival find it really helps with deciding which course is right for them."
Sessions at the Open Learning Festival include:
All the world in a grain of sand - what is beach sand; where does it come from and where is it going?
What do you want to write?
Making Maquettes: How sculptors get started
Why learn a language?
Creatively Capturing Light
Wales' Peatlands are special!
An Introduction to Prehistoric Aberystwyth
'No Votes for Women – No Census': How the census was used to make a political statement
Wearable Art
Active listening skills
The Elystan Morgan building is located on Llanbadarn Campus, (satnav SY23 3AS). It has easy parking, good disability access and hearing loops in classrooms.
The Lifelong Learning department at Aberystwyth University offers a wide range of courses from Scriptwriting to Still Life, Plant Diversity to Portraiture, Local History to Living Willow Sculpture, and French to Forensic Psychology.
To find out more, visit the department's online pages or get in touch on 01970 621580 / learning@aber.ac.uk.
Established in 1919, Aberystwyth University's Department of Extra-Mural Studies, as it was originally known, was the first such department to be established in Wales, and only the second in the UK.
To celebrate its 100th birthday the Department of Lifelong Learning is offering some special discounts – for more information visit: www.aber.ac.uk/en/lifelong-learning/100