Bronze sculptures open door on George Powell of Nanteos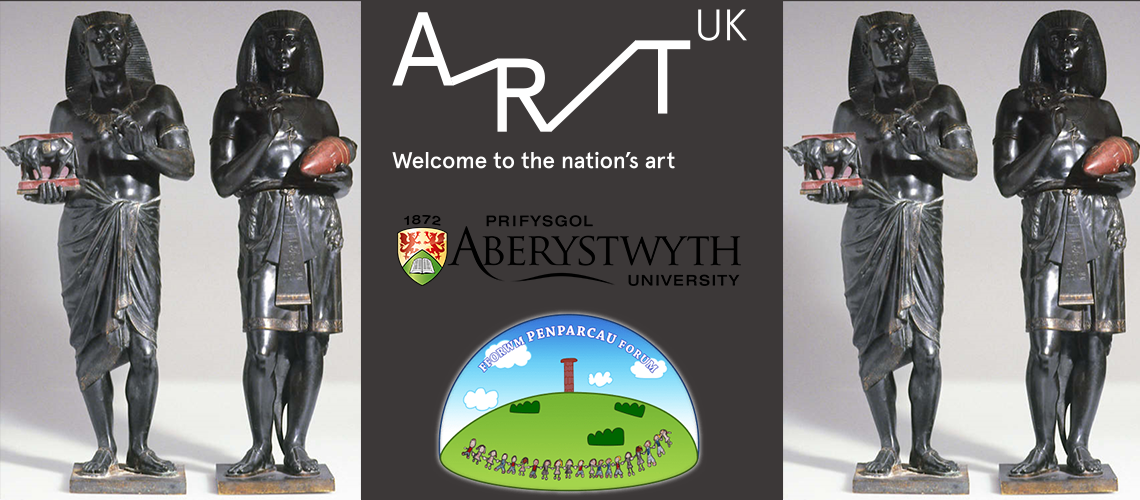 Bronzes by Emile Louis Picault (1833-1915) from the collection of George Powell of Nanteos
An exciting new collaboration between Aberystwyth University, ArtUK and the Penparcau Community Forum is set to explore the sculpture collection of George Powell of Nanteos.
The project is the result of a grant awarded by ArtUK as part of their Sculpture Around You programme which aims to engage communities with their sculptural heritage.
George Powell (1842-1882) inherited the Nanteos Estate on the death of his father in 1878.
Until then Powell lived mainly in London and travelled around Europe and North Africa.
He made connections with various artists, writers and musicians across Europe with one of his closest friends being the poet Algernon Charles Swinburne.
During this time he built up a collection of small bronze sculptures, principally mythological figures and male nudes.
Some are Renaissance, some 18th or 19th-century copies of Renaissance originals and some are contemporary pieces made by well-known sculptors of the time.
These include On the sea shore (1877) (a black woman manacled in slavery) by John Bell (1812-1895), Pan by Jean Baptiste Clésinger (1814-1883) and Bacchus by Victoriano Codina-Länglin (1844-1911).
The collection of bronzes were bequeathed by Powell to Aberystwyth University in 1882, and now form part of the collection of the School of Art Museum and Galleries.
The project will allow a group of residents from Penparcau to explore Powell as a character through his sculpture.
The group will visit Nanteos and the School of Art before embarking on a creative project of digital sculptures resulting in 3D printed models.
ArtUK have commissioned museum consultant Alex Flowers to help develop this exciting digital outcome that will engage participants with their local history.
The project will culminate in an exhibition and launch event.
To learn more about this project contact Phil Garratt at pjg@aber.ac.uk