University to raise money in memory of Paul James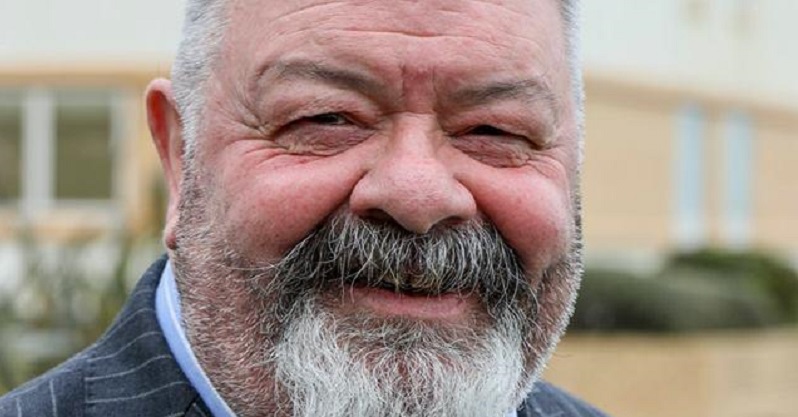 Paul James was fundraising for Bronglais and Morriston hospital when he tragically died in a cycling accident.
Students and staff at Aberystwyth University have voted to raise money in memory of colleague Paul James as the University's Charity of the Year for 2019-20.
Professor Elizabeth Treasure, Vice-Chancellor of Aberystwyth University, made the announcement during the first of the 2019 Graduation ceremonies.
Paul had worked as a Security Officer on Penglais and Gogerddan campuses for more than 23 years. In April 2019 the whole community was shocked and saddened to hear of his tragic death following a collision while training for a charity cycle ride.
Over the forthcoming year, the University will raise money for Dyfi Ward Cardiac Monitoring Unit at Bronglais Hospital (Aberystwyth) and Cyril Evans Ward and Cardio-Thoracic HDU at Morriston Hospital (Swansea) - the good causes that Paul was supporting at the time of his death.
Professor Treasure, said: "This is a fitting tribute to a greatly missed colleague. When he died, Paul was training for a 140-mile cycle ride from Bronglais to Morriston hospital to raise money for the cardiac wards where he had received treatment two years ago. It will be an honour for the University to raise money for these good causes in Paul's memory."
Dawn Jones, Bronglais General Hospital Hospital Head of Nursing said: "We're delighted that Aberystwyth University has chosen us as their Charity of the Year for 2019/20. We're extremely grateful for the support and are looking forward to a successful 12 months of fundraising. Dyfi Ward at Bronglais Hospital cares for patients with cardiac and respiratory conditions and the proceeds of the University's fundraising will help us to deliver the very best healthcare we can for our patients by providing additional patient comforts, investing in the most up-to-date medical equipment and creating more welcoming surroundings. Every penny will make a difference and support expenditure above and beyond what NHS funding allows."
Deborah Longman, fundraising manager at Swansea Bay Health Charity said: "We would like to thank Aberystwyth University for choosing to support two of our departments as part of their Charity of the Year. We provide vital cardiac services to patients from Ceredigion, in partnership with our colleagues at Hywel Dda Health Board, and we will use the donations received to enhance the services for our patients."
The University's Charity of the Year appeal seeks to raise funds for a worthy cause, and provide a fundraising focus for staff, students and the community.
Now in its seventh year, previous beneficiaries include Beacon of Hope, Royal National Lifeboat Institution, Mind Aberystwyth and The Wales Air Ambulance.