Aberystwyth University hosts annual learning and teaching conference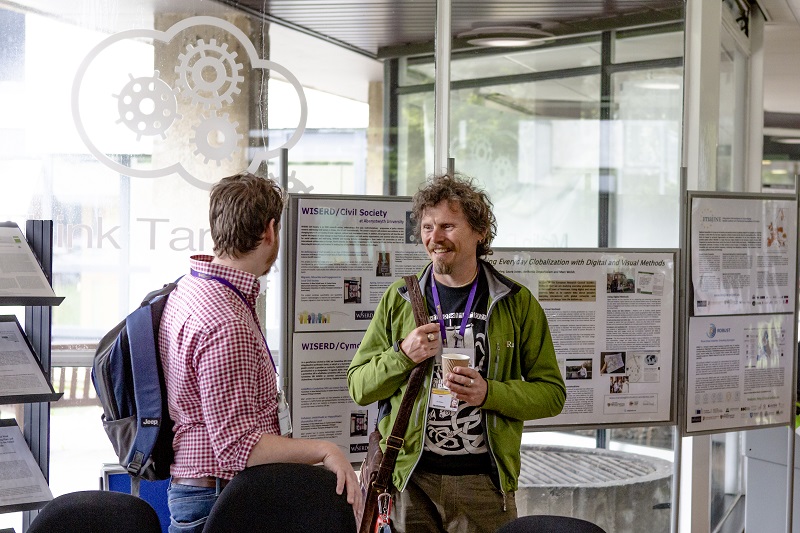 Aberystwyth University's annual learning and teaching conference it taking place this week offering a full programme of speakers and opportunities to look at some of latest innovations and good practice in teaching and learning.
Now in its seventh year the theme for this year's conference is 'Learning from Excellence: Innovate, Collaborate, Participate.'
Organised by the newly formed Learning and Teaching Enhancement Unit (LTEU), the conference runs over three days; Monday 8 July to Wednesday 10 July 2019.
The conference also marked the official launch of the LTEU, along with University's new Learning and Teaching Strategy.
The LTEU aims to drive institutional quality enhancement of learning, teaching and assessment.
In addition to providing continuous professional development for staff at all stages of their careers, the Unit will promote academic recognition and reward, develop the use technology-enhanced learning, and share expertise and good practice through spaces, networks and event.
The conference aims to reflect the commitment that Aberystwyth University staff have to enhance the student learning experience with a focus on four strands: How students learn; Effective and innovative learning design; Research-led teaching to enhance learning; and Collaborative and participatory learning experiences.
Writing in the conference programme, Professor Tim Woods said: "Aberystwyth University punches above its weight in the area of Learning and Teaching. With our accolades for the student experience, learning resources and teaching excellence, we can be rightly proud of the practices, innovations and rigour that our university staff bring to this aspect of the job. However, in order to keep at the forefront, Aberystwyth University needs to continually learn about the cutting-edge developments in the sector, to adapt our teaching techniques to meet the changing needs of student cohorts, and to engage our students as active partners in their learning. This is partly the role of the conference – a place to encourage and stimulate conversations about that activity that makes up much of the rationale of a University."
The event is free to attend and is open to all staff at Aberystwyth University.
Staff who have not pre-registered are welcome to attend, and register at the conference hub (Think Tank, Llandinam Building) on the day.
Full conference details are available online here.
Aberystwyth University was awarded Gold in the Teaching Excellence and Student Outcomes Framework (TEF) in June 2018, and named University of the Year for Teaching Quality by the Times and Sunday Times Good University Guide for the second year running in September 2019.
And in the latest National Student Survey which was published on Wednesday 3 July 2019, Aberystwyth University was rated the top university in England and Wales and second in the UK for overall student satisfaction.