Aberystwyth University celebrates International Women's Day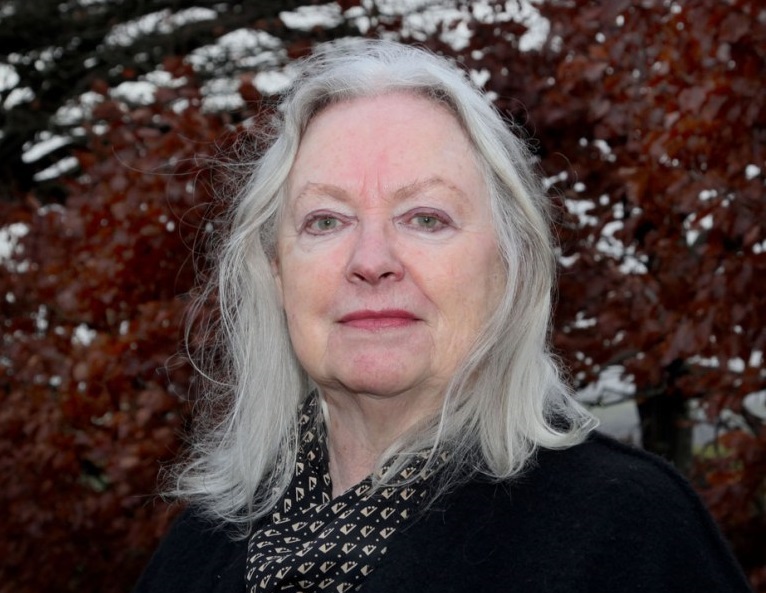 Gillian Clarke, former National Poet of Wales will contribute to the celebrations at Aberystwyth University
An exhibition featuring the photographs of 100 Welsh women will be the focus for this year's International Women's Day celebrations at Aberystwyth University.
'100 Welsh Women', which opens at Aberystwyth Arts Centre on Wednesday 27 February 2019, has been curated by the Women's Equality Network (WEN) Wales.
The exhibition was created to mark the centenary of the Representation of the People Act 1918, which saw women gain the vote for the first time in the UK.
On International Women's Day itself, Friday 8 March 2019, Aberystwyth University and WEN Wales will host a special reception at Aberystwyth Arts Centre between 5.30pm-7.30pm.
Guest speakers will include Professor Elizabeth Treasure, Vice-Chancellor of Aberystwyth University, and Elin Jones AM, Presiding Officer of the National Assembly for Wales, and there will be an opportunity to find out more about the wall of 100 Welsh Women.
Tickets are free and available online here.
Earlier in the week, on Wednesday 6 March 2019, WEN Wales, Aberration and Aberystwyth University are hosting an evening of poetry, politics and music.
The eventwill feature readings by former National Poet of Wales Gillian Clarke, and a panel discussion with political activist Dinah Mulholland, NUS Wales Women's Officer Chisomo Phiri, and Aberystwyth University law lecturer Megan Talbot. Music will be provided by harpist Cerys Hafana and Bright Field.
Tickets for the evening, which takes place at the Arts Centre Performance Studio at 7:45pm, are available online.
Ruth Fowler, Communications and Equality Officer at Aberystwyth University said: "I'm delighted that the prestigious 100 Welsh Women exhibition is coming to Aberystwyth as part of the University's International Women's Day celebrations. It's great that we are able to mark this important day by hosting two very special events and bringing together women who are making significant contributions to Welsh life, including Gillian Clarke the National Poet for Wales, Elin Jones AM, Chisomo Phiri NUS, and our very own Vice-Chancellor Professor Elizabeth Treasure."
The 100 Welsh Women exhibition runs from Wednesday 27 February until Sunday 10 March 2019.
Featuring the first Welsh female MP, suffragettes, anti-slavery campaigners, poets and medical pioneers, the exhibition celebrates their contributions to the national life of Wales.
Aberystwyth University alumni that appear on the wall include Jan Morris, Dr Ceridwen Lloyd-Morgan, Luned Meredith, Rosanne Reeves, Rachel Rowlands, Deirdre Beddoe, Linda Tomos, Rachel Lomax and Tavi Murray.
A public vote based on the exhibition will see Betty Campbell, Wales' first black head teacher, immortalised with a permanent statue in Central Square, Cardiff.