New investment in Artificial Intelligence at Aberystwyth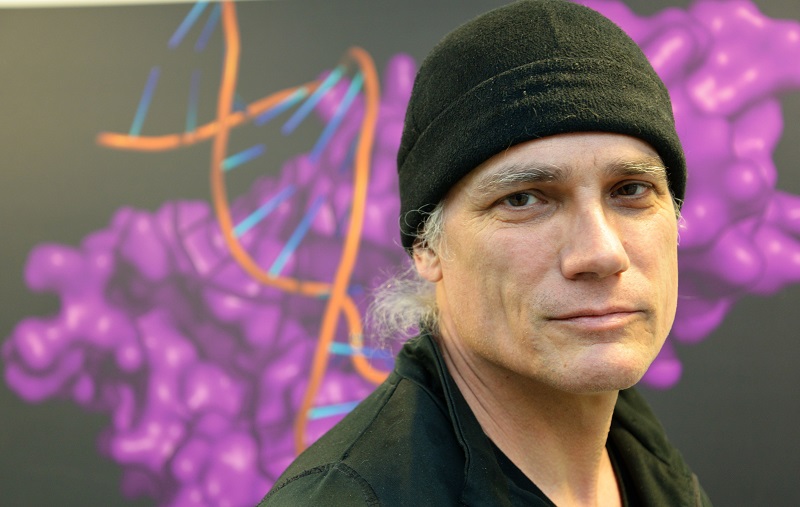 Professor Reyer Zwiggelaar is a world-leading expert doing research at the interface between Medical Image Understanding and Artificial Intelligence, and will oversee the development and management of the CDT at Aberystwyth University.
Eleven new PhD places are being created at Aberystwyth University as part of a multi-million pound investment by the UK Government to develop artificial intelligence research.
UK Research and Innovation (UKRI) announced on Thursday 21 February 2019 that it was investing £100m to drive AI technology to improve healthcare, tackle climate change and create new commercial opportunities.
The investment will lead to the creation of 16 new Centres for Doctoral Training (CDTs) based at 14 universities across the UK and working with 300 different partners, including AstraZeneca, Google and Rolls-Royce as well as NHS trusts.
Aberystwyth University is part of a consortium for Wales and South-West England that will train a total of 55 doctoral researchers, in five cohorts of 11 students.
Led by Swansea University, the consortium also includes the universities of Bangor, Cardiff and Bristol as well as Supercomputing Wales.
Professor Chris Thomas, Pro Vice-Chancellor for Research, Knowledge Exchange and Innovation at Aberystwyth University, said: "Aberystwyth University is at the leading edge of Artificial Intelligence technology, including healthcare where we are developing machines to analyse images such as mammograms and pick up abnormalities at an earlier stage. Working with our consortium partners, we will train the next generation of machine learning experts with the ability to translate their knowledge to different application areas."
Professor Reyer Zwiggelaar, from the University's Department of Computer Science and Head of the Graduate School, will oversee the development and management of the CDT at Aberystwyth: "We will train and support our doctoral researchers to become highly capable individuals with the AI and high-performance computing skills required by industry as well as technical and transferable skills. Their training will be underpinned by outstanding world-leading research across the consortium in multi-disciplinary scientific, medical and computational areas."
UK Government Business Secretary Greg Clark said: "The UK has long been a nation of innovators and today's package of AI skills and talent investment will help nurture leading UK and international talent to ensure we retain our world-beating reputation in research and development. Artificial intelligence has great potential to drive up productivity and enhance every industry throughout our economy, from more effective disease diagnosis to building smart homes. Today's announcement is our modern Industrial Strategy in action, investing in skills and talent to drive high skilled jobs, growth and productivity across the UK."
UK Research and Innovation Chief Executive, Professor Sir Mark Walport, said: "Artificial intelligence is a disruptive technology in a range of sectors, enabling new products and services and transforming data science. It allows us to develop new approaches to challenges as diverse as early disease diagnosis and climate change. To maintain its leadership in AI, the UK will need a new generation of researchers, business leaders and entrepreneurs equipped with new skills. Working with partners across academia and industry, the centres announced today will provide the foundations for these future leaders."
The duration of the PhDs at Aberystwyth University will be four years, including placements and engagement with external partners.