Aberystwyth University supports Welsh music scene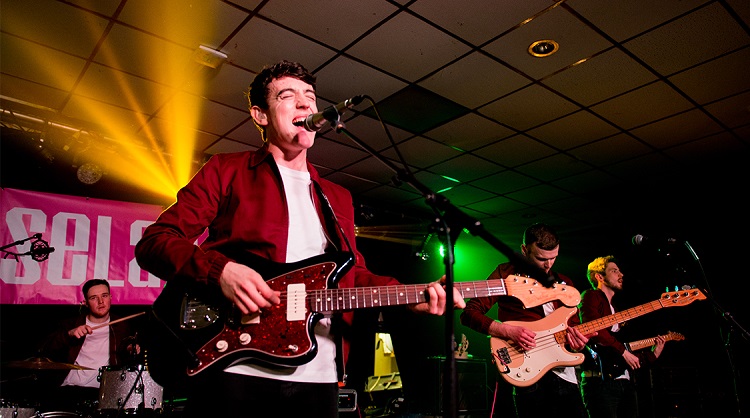 Aberystwyth University is the main sponsor for one of the biggest events on the Welsh rock and pop scene calendar, which is being held this weekend.
Gwobrau'r Selar 2019 will be held at AberystwythUniversity's Students' Union on Friday 15 and Saturday 16 February.
This is the fifth year that Aberystwyth University will be the event's main sponsor, which this year will see performances by Mellt, Y Cledrau, Gwilym, Mei Gwynedd, Breichiau Hir and others.
In addition to being a major sponsor, the University is sponsoring the Best Band 2019 award. Three acts have been shortlisted; Y Cledrau, Mellt a Gwilym.
The award will be presented by Gwenno Nefydd Huws, on behalf of UMCA, the Welsh Students' Union at Aberystwyth.
One of the highlights this year will be the presentation of the Special Contribution award to Mark Roberts and Paul Jones, formerly from Y Cyrff and later Catatonia, on the Friday night.
As part of the celebration, artists will perform a cover version of one of their songs.
"It is a pleasure to welcome Gwobrau'r Selar back to the University's campus again this year," said Dr Rhodri Llwyd Morgan, Director of Welsh Language, Culture and External Engagement at Aberystwyth University. "It's a major event in the Welsh music calendar and is a great opportunity to celebrate the creativity, diversity and hard work of everyone that is a part of the Welsh rock scene."
Anna Wyn Jones, President of UMCA, theWelsh Students' Union at Aberystwyth: "Gwobrau'r Selar is one of the highlights on UMCA's calendar and it's great that the University is sponsoring the awards. It's a special event for young people in Wales, and I'm so grateful that it's returning to Aberystwyth."
Snapchat users attending the awards will be able to use our special Gwobrau Selar Snapchat filter anywhere in the Students Union.
The doors will open at 7pm on Friday, and at 6.30pm on the Saturday.
Futher information about Gwobrau'r Selar 2019 is available online. Entry is by ticket only.