Aberystwyth University's Director of Music conducting in Ukraine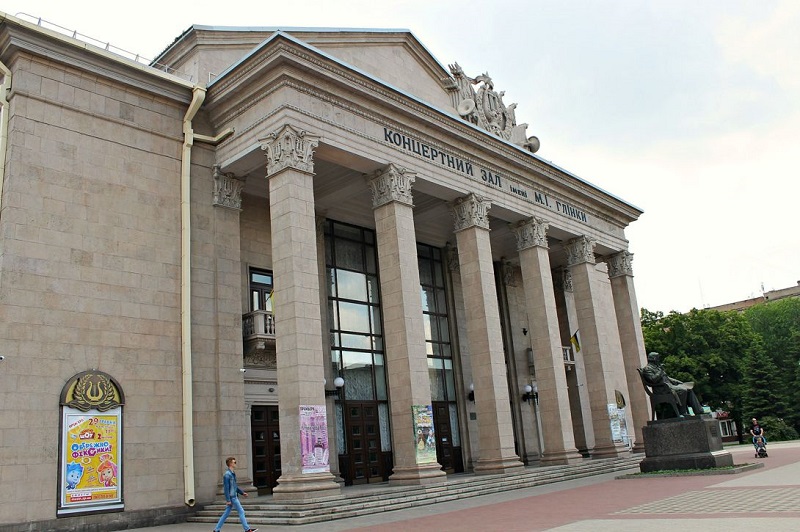 Glinka Concert Hall, Zaporozhye, Ukraine
Aberystwyth University's Director of Music is appearing as guest conductor with one of Ukraine's foremost symphony orchestras at a concert in Ukraine on Friday 1 February 2019.
Dr David Russell Hulme, who has conducted internationally, will lead the Zaporozhye Symphony Orchestra in a performance at the Glinka Concert Hall in Zaporozhye, Ukraine.
Dr Hulme said: "It is a privilege and a pleasure to be invited to conduct the Zaporozhye Symphony Orchestra. The evening's programme consists of British music, including Elgar's famous 'Enigma Variations' and works by Vaughan Williams, Hamilton Harty and Richard Rodney Bennett.
"Over the past week I have worked with the symphony orchestra on what is, for them, new and unfamiliar music. I am very much looking forward to the climax of the week; Friday evening's public performance in the city's fine concert hall."
Dr Hulme was appointed Director of Music at Aberystwyth University in 1992.
An authority on Gilbert and Sullivan and in demand as a conductor, his schedule has taken him to major venues throughout Britain, Ireland, Australia, New Zealand, the USA and Canada.
This is the first time he has conducted in Ukraine.