Scholarship launched in memory of Emily Price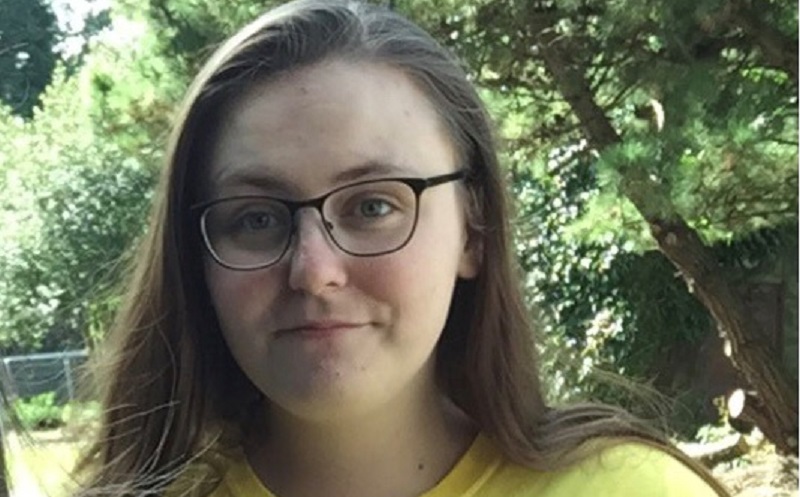 Emily Price
The passion and commitment of a young student in promoting the role of women in science and technology will be commemorated in a new scholarship launched by Aberystwyth University.
Emily Price from Huntingdon in Cambridgeshire joined Aberystwyth University in 2014 to study mathematics and physics.
Tragically, Emily died in May 2017 shortly after being elected to Aberystwyth Town Council. She was awarded a posthumous degree in July of the same year.
During her time as a student at Aberystwyth, she volunteered as a student ambassador and worked on outreach events within the University and at schools and festivals.
Established by her family with donations from friends and family, the Emily Price Scholarship is aimed at female students applying to study mathematics and/or physics at Aberystwyth University from September 2019.
Worth £500, the closing date for applications for the first scholarship is Thursday 31 January 2019.
Emily's parents, Natasha and John Price said: "Emily was a passionate, caring and hardworking young woman."
"The Emily Price Scholarship is our way of honouring the memory of our daughter and ensuring the passion and commitment she had is continued in future. As her parents, we were undoubtedly proud of Emily and the achievements she made in her life before it was heartbreakingly cut short.
"One area in which Emily committed herself was in the creation of projects that would excite future generations, in particular to address the gender imbalance traditionally seen in STEM. During her time at Aberystwyth University, Emily was an active participant in outreach projects that aimed to highlight and increase participation in STEM subjects.
"We are proud to support the Emily Price Scholarship for young women applying to study maths and physics at Aberystwyth University. The Emily Price Scholarship is our way of honouring the memory of our daughter and we hope the creation of this scholarship will help continue the work that Emily started in Aberystwyth.
"Without a doubt, Emily would have continued to be an inspiration to those around her. In creating this scholarship it is our wish that some of the good that she would have gone on to do is not lost, and that young women are supported and encouraged to take up the mantle and achieve in STEM subjects in their studies and work.
"As her family, we are touched by all the donations that have made this scholarship possible; it is a testament to the impact Emily had on those she knew. Donations came from friends, family and also people that only knew Emily briefly.
"Emily would be truly honoured to know her name has been given to a scholarship for fellow Aberystwyth students and she would be humbled to see what impact she made and will continue to make."
To find out more about the Emily Price Scholarship and how to make an application visit the Emily Price Scholarship web page.