Aberystwyth University hosts Legal Wales Conference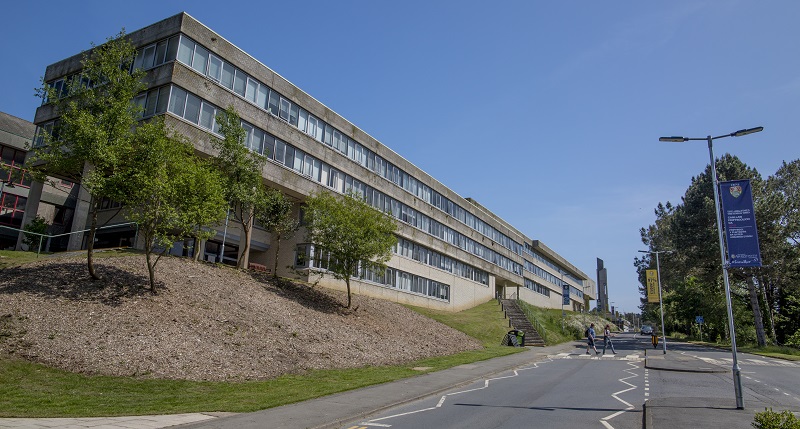 Twenty years on from the Government of Wales Act 1998, leading members of the judiciary, legal practitioners and academics throughout Wales are set to meet at Aberystwyth University to consider the challenges and opportunities created by devolution.
On Friday 12 October the University's Department of Law and Criminology hosts the prestigious Annual Legal Wales Conference which is organised under the auspices of the Legal Wales Foundation.
Chaired by the recently appointed Aberystwyth University Fellow, His Honour Judge Milwyn Jarman QC, the conference will feature a session on the work of the Thomas Commission which is reviewing the justice system in Wales.
It will also receive a presentation by the Law Commission of England and Wales on their current work on the law in Wales, and sessions on housing law, agricultural law, adult safeguarding, legal history and information technology law.
Speakers include the Lord Chief Justice for England and Wales, Lord Burnett of Maldon; the Lord President of the Scottish Court of Session, Lord Carloway; the Counsel General for Wales, Jeremy Miles; and Simon Davis, the Vice Chair of the Law Society for England and Wales.
The Chair of the conference, Professor John Williams said: "I am delighted that the Legal Wales Conference is coming to Aberystwyth, the birthplace of legal education in Wales. Some twenty years after the Government of Wales Act 1998, the Conference provides an excellent opportunity for lawyers in Wales to discuss the challenges and opportunities devolution has created. It is a timely opportunity to contribute to the work of Lord Thomas' Commission on Justice in Wales and to hear more about legal developments within Wales. The University is proud to host the Conference and looks forward to welcoming lawyers from all over Wales, many of whom are graduates of the Law Department."
Prior to the conference, on Thursday 11 October, a public lecture will be given by the First Minister, Carwyn Jones AM who graduated from Aberystwyth's Law Department. The lecture will take place at 5pm in the Main Hall at the Department of International Politics.
Following the First Minister's lecture, the Welsh Legal History Society and the National Library will host a lecture and dinner to celebrate "The Legal Treasures of Wales", including the Boston Manuscript of the Laws of Hywel Dda, purchased by the Library in 2012. It will take place at the National Library from 6.15pm onwards.
The Legal Wales Foundation was established to address the needs of lawyers working in Wales and promoting the development of Welsh law.
Aberystwyth University Chancellor, Lord Thomas of Cwmgiedd, and Aberystwyth Fellow Winston Roddick QC were leading figures in the setting up of Legal Wales.
The 2018 Legal Wales Conference takes place at Aberystwyth University's Medrus Conference Centre on Friday 12 October and commences at 9.30am.
Places at the conference can be arranged by clicking here.