Aberystwyth student wins Gwobr John Davies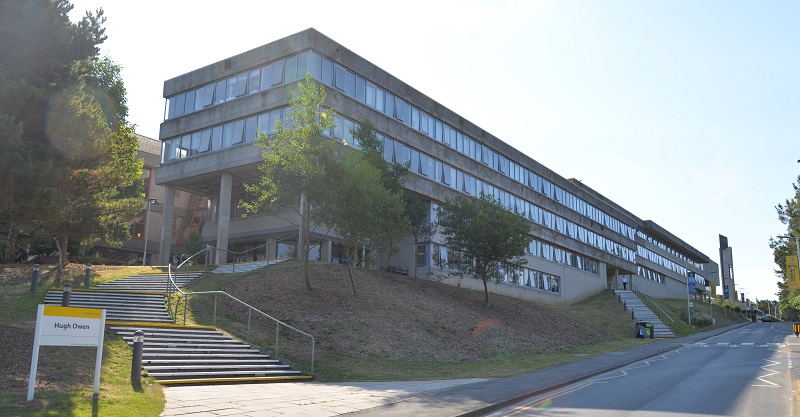 An Aberystwyth University student will receive one of the Coleg Cymraeg Cenedlaethol's top awards at this year's National Eisteddfod in Cardiff.
Gwobr John Davies will be presented to Elen Mererid Osmond Hughes at a special ceremony hosted at the Coleg's stand at 4pm on Wednesday 8 August, 2018.
Gwobr John Davies is awarded for the best Welsh language dissertation on Welsh History.
The title of Elen's dissertation was 'A study of the principles of the new imperialism of the 18th and 19 centuries in the Wales of the middle ages following the conquest by Edward I'.
Elen is now working as a researcher for Snowdonia National Park.
Following the announcement of the award, Elen said: ''I'm very grateful to Aberystwyth University for the nomination and the Coleg Cymraeg for the award. I had great pleasure in studying History and receiving this award, which recognises the importance of researching and studying Welsh History is very special to me.''
Dr John Davies was one of the leading historians of his generation and the author of A History of Wales amongst many other titles.
A leading member of the Department of History and Welsh History at Aberystwyth University for many years, he was also warden of Neuadd Pantycelyn for 18 years.
He started his academic career as an undergraduate students at University College Cardiff and then at Trinity College, Cambridge, before being appointed lecturer at Swansea University.
In 2013 he was given an Honorary Fellowship at the Coleg's Annual Congregation in Aberystwyth.
Gwobr John Davies is one of three awards to be presented at the ceremony.
The other two are Gwobr Merêd, which recognises an existing Coleg student's contribution to Welsh culture and life, and Gwobr Gwyn Thomas is awarded to an undergraduate student for the best dissertation in Welsh as an academic subject.
This year's winners are Gwyn Aled Rennolff and Lowri Havard respectively, both from Swansea University.
Dr Hefin Jones, Dean of the Coleg Cymraeg Cenedlaethol added: ''It's great to be able to present these yearly awards in memory of three scholars who played such a vital part in the Coleg's development. We're grateful to the panels for their work and to the families of Dr Meredydd Evans, Dr John Davies and Dr Gwyn Thomas for their support. I would like to congratulate Gwyn, Elen and Lowri for being chosen to receive these awards and we look forward to celebrating with them at the Eisteddfod next month.''