Aberystwyth University poets shortlisted for Wales Book of the Year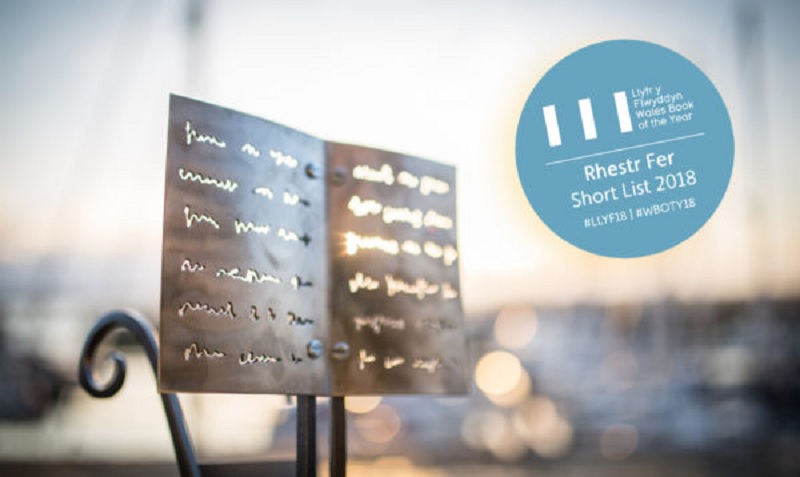 The Wales Book of the Year 2018 shortlist features two volumes of poetry by Aberystwyth University academics.
Works by two Aberystwyth University academics are amongst nine volumes shortlisted for the 2018 Wales Book of the Year.
The Mabinogi by Professor Matthew Francis is shortlisted for The Roland Mathias Poetry Award, and Llif Coch Awst by Dr Hywel Griffiths features on the shortlist for the Welsh-language Poetry Award.
A Professor of Creative Writing at the Department of English and Creative Writing, Mathew has twice been shortlisted for the prestigious Forward Prize for Poetry. In 2004 he was chosen as one of the Next Generation of Poets.
Published by Faber and Faber, The Mabinogi is a retelling of the first four stories of the Mabinogi – Pedair Cainc y Mabinogi, a collection of prose tales of war, enchantment, adventure and romance which have long fascinated readers all over the world.
Dr Hywel Griffiths is a lecturer in physical geography at the Department of Geography and Earth Science.
A novelist and poet, Hywel has won two of the highest accolades in Welsh language literature, the Chair and the Crown, which are presented for poetry during the annual National Eisteddfod of Wales.
Published by Cyhoeddiadau Barddas, Llif Coch Awst is a comprehensive collection of poems by Hywel about Wales, its land and climate, its communities, history and myths.
Other works by authors with close links with Aberystwyth University and shortlisted for an award include Gwales by alumna Catrin Dafydd, Hen Bethau Anghofiedig by Mihangel Morgan, a former lecture at the Department of Welsh and Celtic Studies, and Treiglo by Aberystwyth University Fellow, the author, poet and playwright Gwyneth Lewis.
Administered by Literature Wales, the Wales Book of the Year Awards are presented to the best Welsh and English-language works in the fields of creative writing and literary criticism in three categories: Poetry, Fiction and Creative Non-Fiction.
Lleucu Siencyn, Chief Executive of Literature Wales said: "The 2018 shortlist proves that Welsh authors continue to make their mark on the World's literature map. The eighteen titles chosen this year represent a rich tapestry of our beautiful, yet bewildering country. I urge you to read them, to learn and discover - a feast awaits you."
The Wales Book of the Year Short List for 2018 was announced on Friday 11 May and the winners will be announced at a 'vibrant ceremony' held at the Tramshed in Grangetown, Cardiff on 26 June 2018.