English and Creative Writing student launches Welsh novel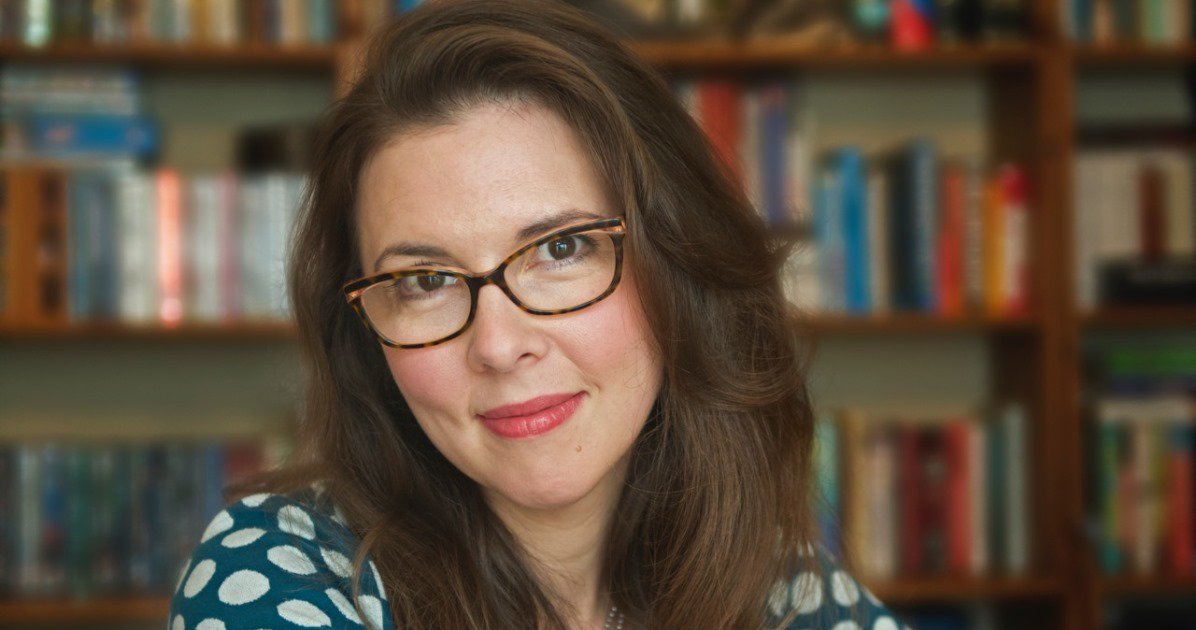 Sarah Reynolds
A student at the Department of English and Creative Writing who has learned Welsh fluently, has published a humorous novel about a group of learners.
Sarah Reynolds is originally from Reigate in Surrey and is studying for a PhD in Creative Writing at Aberystwyth University.
She has been learning Welsh for seven years and her first novel in the language, Dysgu Byw (Learning to Live), was published by Gwasg Gomer in October 2016.
The novel follows the fortunes of a group of learners attending an evening class, and has been described by the publisher as a "comic romp" and "hilarious".
Her work has also been highly praised by author and Aberystwyth alumna, Bethan Gwanas.
Describing the novel as a "pearl" and "refreshing", Bethan said she "smiled, cringed and laughed out loud" when reading it.
The novel begins with the history of the class' tutor, Siwan James, who wishes to be anywhere else rather than standing in front of a diverse group of learners.
A former actress on the Welsh language soap opera Pobol y Cwm, Siwan's wish is to return to stardom and life on screen, and not to wilt whilst listening to people mangling the language and numbing her ears.
Sarah is now writing a new novel - in English this time, and hopes to be able to combine life as a writer with an academic career.
She said: "I was very fortunate to win a scholarship to study for a doctorate in Creative Writing here at Aberystwyth University. I'm nearing the end of my first term and having a whale of a time. Everyone in the department has been very welcoming. One highlight was a guided tour through the bowels of the National Library - the place is like heaven for a bibliophile like me! However, having seen the movie The Library Suicides, I was half expecting to find a body!"
Sarah met her husband in London, where both worked in television, and Sarah worked on shows such as Big Brother.
After marrying, they moved to live in Carmarthen, and Sarah actively set about learning Welsh.
"I married a Welsh speaker ... I met him on a blind date in London, and he taught me to say 'prynhawn da' on that first date, and that's where it all started for me ... I understood from the beginning how important the language is to him."
Sarah reached the final of the Learner of the Year competition at the 2016 National Eisteddfod in Abergavenny, and drew on some of her experiences of learning Welsh when writing Dysgu Byw.
She added; "The journey has not been easy as I have been learning, but I've laughed a lot along the way. I wanted to share some of those stories with people along with the experiences of other people I know who have learned well."