Agatha Christie's legendary murder mystery The Mousetrap comes to Aberystwyth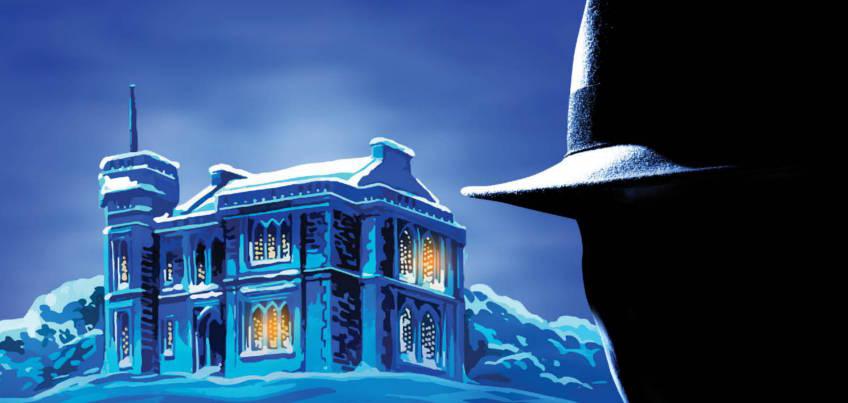 Agatha Christie's The Mousetrap
Agatha Christie's The Mousetrap ends the final leg of its record-breaking 60th anniversary tour at Aberystwyth Arts Centre next week, with performances from Monday 5th to Saturday 10th December.
The Mousetrap is famous around the world for being the longest running show of any kind in the history of British theatre.
The scene is set when a group of people gathered in a country house cut off by the snow discover, to their horror, that there is a murderer in their midst. Who can it be? One by one the suspicious characters reveal their sordid pasts until at the last, nerve-shredding moment the identity and the motive are finally revealed.
In her own inimitable style, Dame Agatha Christie has created an atmosphere of shuddering suspense and a brilliantly intricate plot where murder lurks around every corner.
The Mousetrap originally opened at Nottingham Theatre Royal in 1952 starring Richard Attenborough and his wife Sheila Sim before embarking on its current record-breaking West End run.  Now the world's longest running stage production, The Mousetrap recently celebrated its 26,000th performance.
Next week's performances at Aberystwyth Arts Centre are the final opportunity to see The Mousetrap as it concludes its first ever UK tour.
Evening shows are from Monday to Saturday at 7.30pm, with matinees on Thursday and Saturday at 2.30pm.
To make your booking call the ticket office team on 01970 62 32 32 or go online https://www.aberystwythartscentre.co.uk/theatre/mousetrap
AU38316