Aberystwyth Law professor nominated for re-election to European human rights body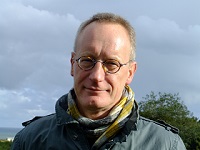 Professor Ryszard Piotrowicz
Professor Ryszard Piotrowicz from Aberystwyth Law School has been nominated by the UK Government to serve a second term as a member of the Council of Europe's anti-human trafficking body.
GRETA, the Group of Experts on Action against Trafficking in Human Beings, based in Strasbourg, was established by the Council of Europe to monitor European States' laws and activities in the prevention of human trafficking and support and protect victims of trafficking.
Professor Piotrowicz was first elected to GRETA in 2012 and has served a four-year term. During this time he has visited many European countries to assess their compliance with the law and make recommendations for practical actions and measures to help trafficked people.
Individuals nominated to become members of GRETA must be known for their recognised competence in the fields of human rights, assistance and protection of victims and action against trafficking in human beings, or have professional experience in the areas covered by the Council of Europe Convention on Action against Trafficking in Human Beings.
The UK Government had the opportunity to nominate up to three candidates to serve from 2016-2020. It chose to nominate only Professor Piotrowicz.
Commenting on his nomination, Professor Ryszard Piotrowicz said: "I am delighted to have been nominated for re-election to GRETA. My work in Strasbourg in the last four years has enabled me to have a real impact on the way the law protects victims of human trafficking, who have been subjected often to extreme violence and suffering by their traffickers."
Originally from Scotland, Professor Piotrowicz studied at the Universities of Dundee, Glasgow, Thessaloniki and Warsaw, as well as the Polish Institute of International Affairs in Warsaw and the Max-Planck-Institute for International Law in Heidelberg.
After being awarded his PhD in 1987, he took up a lectureship in law at the University of Tasmania, where he spent ten years and was latterly the Dean of the Law Faculty.
He took up a chair in law at Aberystwyth in 1999 and has also taught international law at the Universities of Glasgow, and Durham. He is an Alexander-von-Humboldt Fellow and has been a visiting professor of international law in several countries.
A specialist in migration law and international humanitarian law, he is currently working mostly on legal issues arising out of trafficking in human beings.
He has advised international organisations, national governments and non-governmental organisations on these matters. He is a member of the Wales Anti-Slavery Leadership Group and was a member of the European Commission's Group of Experts on Trafficking in Human Beings from 2008-15.
Professor Piotrowicz has worked extensively with international organisations, including the Organization for Security and Co-operation in Europe (OSCE), The United Nations High Commissioner for Refugees (UNHCR), the International Organization for Migration (IOM) and the EU.
AU31116