Another Leap for Aberystwyth in Good University Guide
For the second successive year, Aberystwyth University is one of the highest climbers in the latest The Times and The Sunday Times Good University Guide which is published Sunday 25 September 2016.
The University has leapt 23 places in the 2017 table.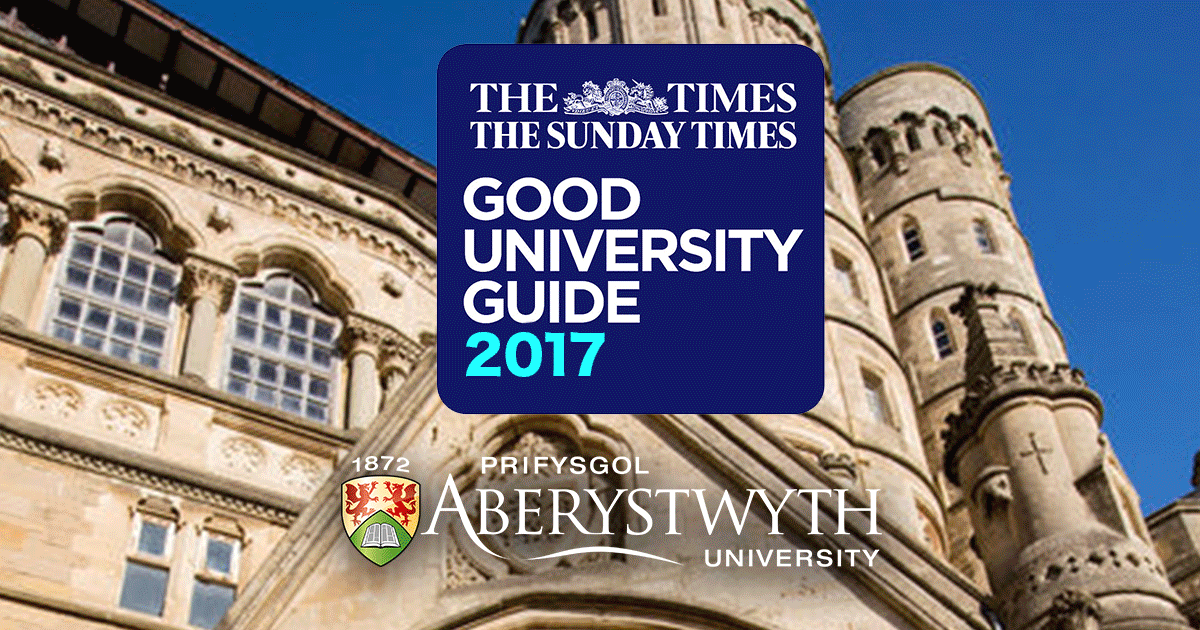 In Wales, Aberystwyth University is ranked top for teaching excellence and the best student experience and is third in the overall table of Welsh higher education institutes.
Across the UK, The Times and The Sunday Times Good University Guide analysis ranks Aberystwyth 10th in the UK for teaching excellence and 19th for student experience – commenting on the university's "remarkable transformation from 2015".
In its analysis, the Guide goes on to say that the latest employment figures have shown the number of Aberystwyth University students gaining graduate-level jobs rising to 68.2%, up from 53% two years ago.
Acting Vice-Chancellor at Aberystwyth University, Professor John Grattan, said: "The latest edition of the Good University Guide is further affirmation that Aberystwyth is an exceptional place to learn and live. For the second year running, we have made significant advances in this important league table, and our success has been driven by the quality of our teaching, our world-leading research, our employability initiatives and our high levels of student satisfaction. The latest rankings are also testament to the hard work of our dedicated staff here at Aber and the ambition of our students."
The league table is made up of nine indicators including student satisfaction with teaching quality and their wider student experience, research quality, graduate prospects, entrance qualifications held by new students, degree results achieved, student/staff ratios, service and facilities spend, and degree completion rates.