Identity and righteousness from colonial Patagonia to modern Wales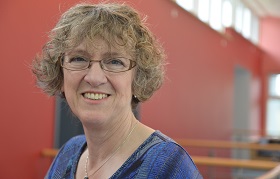 Dr Lucy Taylor
What are the ideas about Welshness that underpin the myths and realities of Welsh Patagonia? It's a question which has prompted an Aberystwyth University academic's most recent research on the relationship between the Welsh and the indigenous peoples of Argentina, and which she will be discussing at this year's National Eisteddfod.
Dr Lucy Taylor – who's a Senior Lecturer in Latin American Studies at Aberystwyth University's International Politics Department - has concluded that the Welsh, who could not claim dominance in economic, military, political or cultural terms, instead focused on moral supremacy through portraying Wales as a 'small country filled with moral giants'.
And while the theme of righteousness was a central motif of Welsh identity in Patagonia, she says it could equally be argued that this has remained relevant in Wales today through post-devolution policies such as banning smoking in public places, the introduction of a plastic bag levy and presumed consent over organ donation – all of which contain a moral agenda.
Speaking of her work, Dr Taylor said: "The Welsh in Patagonia emphasised the principles of righteousness when they first met the indigenous people of Patagonia, and purposefully followed a path of friendship, not violence, based on a desire to exercise compassion and mercy.
"Welsh writers made sure that their audiences knew all about this virtuous behaviour and they used it to make a claim to moral superiority by comparing to actions by other countries – especially England.
"They contrasted the peaceful 'Welsh way of colonization' with the scornful and sometimes violent policies adopted by the Argentinians in Patagonia and within the British Empire. Righteousness actions could portray Wales as a moral country and generate political power to contest its subordination within the UK."
Comparing the moral supremacy of the Welsh in Patagonia with some of the post-devolution policies in Wales today, Dr Taylor added,
"Just as the Welsh in Patagonia emphasised their righteousness as a way of enhancing their standing among other nations, it could be suggested that changes to the law on issues such as organ donation not only reflect a still-potent moral feeling in Wales, but also, subconsciously allow us to claim that Wales is an important country because it is a moral leader".
Dr Taylor's lecture 'Welsh righteousness in Patagonia: moral compass and moral power' will take place at 2pm, Tuesday 2 August, in the Aberystwyth University stand.
The event is one in a wide range of academic and cultural activities which the University is organising on the Eisteddfod field. Our full programme of events is on our website.