Nominations open for Student Led Teaching Awards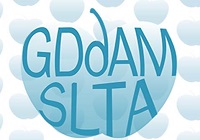 The SLTA logo
It is that time of the year again, when Aberystwyth University students have the chance to nominate and acknowledge the work of staff and students at the University.
Now in their fifth year, the Awards have quickly become a highlight of the University calendar, recognising exceptional members of staff, student representatives and departments in ten categories.
There is one new category this year: recognising excellent practice in technology enhanced learning.
The Awards will be presented in a ceremony hosted by the Students' Union and supported by the University on Friday 22nd April.
Lauren Marks, Aberystwyth Students' Union Education Officer said: "We want to hear about all the inspirational lecturers and tutors, fantastic non-academic staff and outstanding student representatives around the University. Last year we received over 1000 nominations from students, telling us about the talented and dedicated people who went the extra mile to make their experience here great. 
Professor John Grattan, Acting Vice Chancellor said: "This is an excellent initiative on the part of the Students' Union. The University takes great pride in the quality of its teaching staff, and what better way of recognising this than giving students a chance to voice their opinions on who inspires them and makes their University experience at Aberystwyth special."
Nominations are open online in the following categories, until 13th March,
1. Outstanding Teaching Award
2. Exceptional Contribution to University Life
3. Support Staff of the Year
4. Award for Excellence in Welsh-Medium Education
5. Postgraduate Teacher Award
6. Award for Excellence in Technology Enhanced Learning
7. Personal Tutor of the Year
8. Supervisor of the Year
9. Student Representative of the Year
10. Department of the Year
Nominations can be submitted online here http://www.abersu.co.uk/slta/nominations/