Rethinking Y Wladfa: Research on the Welsh in Patagonia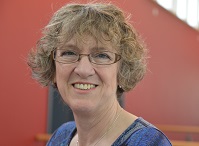 Dr Lucy Taylor
New research reveals how the establishment of Y Wladfa, the Welsh settlement established in 1865 in the Argentinian state of Patagonia, was entangled in the global dynamics of power, money and ideas
Up until now, the story of Y Wladfa has often been told as if it touched the lives of the Welsh alone.
But new research by Dr Lucy Taylor of the Department of International Politics at Aberystwyth University into the Welsh settlers and the Indigenous and Argentines that they encountered offers a fresh perspective which challenges many assumptions.
Writing in the May edition of Planet – The Welsh Internationalist, Dr Taylor situates Y Wladfa within the context of Indigenous society and Argentine nation-building, and thus reveals how this small settlement is entangled in the global dynamics of power, money and ideas that were shaping Wales, Patagonia and the world.
Drawing on diaries, memoires and newspapers, Dr Taylor's research focuses particularly on the relationship between the Welsh colonists and the Indigenous peoples whose land they went to settle.
"What emerges is a complex picture of vulnerability, dependency, trade, respect and friendship", says Dr Taylor, "but set within the dominant nineteenth century ideologies of imperialism and racial superiority."
"In this way, while the Welsh were the subjects of imperialism back home in Wales where the language and culture was disparaged, they were also the agents of colonization in Argentina.
"This was because the Argentine state promoted Welsh colonization precisely in order to sweep away the Indigenous peoples and implant European settlers.
"This paradoxical position (to be both subjects and agents of colonialism) challenges easy assumptions and clear-cut stereotypes.
"It invites us to think in fresh and more complex ways about Y Wladfa and to grasp the full complexities of the place of Wales in nineteenth century global politics."
Rethinking Patagonian Wales by Dr Lucy Taylor is published in the May issue of Planet – The Welsh Internationalist.
Dr Taylor will be talking about her research at the National Eisteddfod on Thursday 6th August.
She is also co-organising a public event and conference '150 years of the Welsh in Patagonia: Reflections on a Legacy', with Hywel Griffiths (Department of Geography and Earth Sciences) which will be held on June 6th at Aberystwyth University (Main Hall, International Politics Building), 9.15am-4pm.
Dr Lucy Taylor is a Latin Americanist specialising in postcolonial approaches to citizenship and focusing especially on Argentina. She is very active in Latin American studies in the UK and was President (2011-13) of the Society for Latin American Studies, the largest academic society for Latin Americanists in Europe. Lucy is a co-editor of the prestigious Bulletin of Latin American Research and is a member of the British Academy Latin American and Caribbean Panel.