Ministering to Education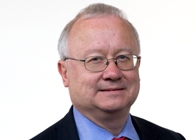 Leighton Andrews AM, Minister for Public Services
Leighton Andrews AM, Minister for Public Services will be discussing some of the key decisions and reforms that were made during his time as Education Minister at Aberystwyth University on Thursday 16 October 2014.
The evening coincides with the launch of Leighton Andrews' new book Ministering to Education and will be hosted by Professor April McMahon, Vice-Chancellor of Aberystwyth University.
The evening takes place in the Main Hall at the Department of International Politics at 6.30pm and is organised by the Institute of Welsh Politics with the support of the Institute of Welsh Affairs.
The Institute of Welsh Politics (IWP) was established within the Department of International Politics in 1997. It has proven to be a highly successful initiative. The IWP is now widely acknowledged to be pre-eminent in the study of Welsh politics, and is internationally recognised as an important research centre on political regionalism and sub-state nationalism.
AU42614