'Calling All Scientists – What's It Like Being You?'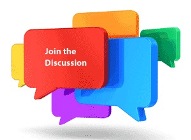 Calling All Scientists event
Scientists from all fields are invited to take part in a lunchtime discussion event relating to research culture to be held at Aberystwyth University on Wednesday 10 September 2014 from 12.30-2pm.
Hosted by Aberystwyth University in collaboration with the Nuffield Council on Bioethics, 'Calling All Scientists – What's it Like Being You' aims to stimulate discussion around questions including:
What motivates scientists and what pressures are they under?
What effects are funding and publishing systems having on the production of high quality, ethical scientific research?
Are current methods for assessing the quality of science working?
Is competition in science agood thing?
This event is part of a nationwide-project led by the Nuffield Council on Bioethics to gather views and encourage debate about how the different features of the UK research environment are affecting, both positively and negatively, the work and behaviour of scientists at all stages of their career.
Several other scientific organisations are involved in the project, including the Royal Society, Society of Biology, Institute of Physics, Royal Society of Chemistry and Academy of Medical Sciences. The findings of the project will be published and presented to policy makers towards the end of 2014.
"We are very pleased to host this event at Aberystwyth University to provide scientific researchers in the public, charitable, and private sectors, and others with an interest in scientific research the opportunity to engage and contribute to this important conversation," commented Professor Kate Bullen, Professor of Psychology and Director of Ethics & Equality at Aberystwyth University.
"I look forward to chairing what promises to be an interesting discussion and hope that scientists from a range of backgrounds will join us"
Hugh Whittall, Director of the Nuffield Council on Bioethics, said, "This is an important date in our series of events at universities across the UK. Our objective is to explore whether the current culture of research is supporting ethical conduct in science and the production of high quality, valuable research.
"We are very much looking forward to hearing what researchers at Aberystwyth think about, for example, funding mechanisms, publishing models, career structures and governance processes."
The event will be chaired by Professor Kate Bullen who will be joined by a panel of colleagues from Aberystwyth University. To set the scene for the discussion, panel members will provide brief perspectives on the below themes:
'How multidisciplinary & collaborative research is supported, assessed and rewarded'  - Professor Colin McInnes, UNESCO Professor of HIV/AIDS, Education and Health Security in Africa, Department of International Politics
'Research Excellence Framework (REF) and Open Access' - Hannah Payne REF and Research Monitoring Manager, Department of Research, Business & Innovation
'Animal ethical review processes' - Professor Will Haresign Deputy Director, Director of Farms and Professor of Agriculture, Institute of Biological, Environmental and Rural Sciences
'Calling All Scientists – What's it Like Being You' will be held in the Main Hall in the International Politics Building, Penglais Campus from 12.30–2pm. A buffet lunch will be available from 12pm.
This free event is open to all with advanced booking required. For further information and details of how to register for this event, please visit: http://jump.aber.ac.uk/?hfkft
AU34514