Pitching for success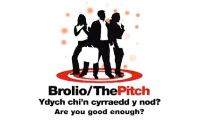 Two teams from the University's School of Management & Business will compete next week (18 February) in this year's Chartered Institute of Marketing student competition called The Pitch/Brolio.
The Pitch/Brolio, which will see 12 teams from seven Welsh universities and colleges compete, will provide each team the chance to present their ideas throughout the day. Three teams will later be shortlisted and invited to pitch to a panel of industry experts at the Senedd at an evening event.
The students have been given a detailed brief and asked to consider budgets, messaging and marketing tools in their presentations, to give them an understanding of a real-life business scenario.
Julie McKeown, Director of Learning and Teaching at the School of Management and Business, says, "This event has been created to give marketing students the opportunity to use their skills in a real business context, which will provide them with invaluable experience when entering a competitive job market."
The judging panel includes Jade Tambini, Marketing Manager at DS Smith Recycling, Rhodri Thomas, Training and Development Manager at Cynnal Cymru-Sustain Wales and renowned UK designer Angela Gidden MBE.
The competition aims to attract students in secondary schools, universities, young adults who have just left the educational system and are unemployed or those not in education, employment or training (NEETs).
AU3414