Eurozone crisis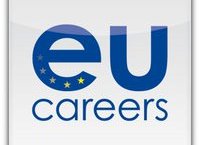 The Eurozone crisis and what does it mean for us?
Welsh MEP Derek Vaughan and the Head of the European Parliament's Information Office, Michael Shackleton, will discuss the origins of the crisis in the Eurozone, assess the current state-of-play and consider the economic and political implications for the EU, the UK and Wales, at a workshop at Aberystwyth University on Friday 4 November.

The event which is being organised by the Centre for European Studies in association with the UK Office of the European Parliament takes place in the Main Hall of the Department of International Politics and starts at 2.00 p.m.
Following the presentations there will be an opportunity for members of the audience to ask questions or make points themselves.
At separate session afterwards, the Head of the UK Office of the European Parliament will give a presentation on career opportunities and internship possibilities in the EU institutions, and take questions from students.

Event Programme
14.00 Introduction and Welcome
14.15 Presentations
14.35 Questions and Answers
15.00 Break
15.15 Careers Session with Questions and Answers

For more information, visit http://www.aber.ac.uk/en/ces/new-events/