Supporting Renewable Skills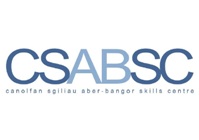 At a time of increased concern about the cost and environmental damage of fossil fuels, Aberystwyth University has signed and exciting collaborative framework agreement to provide innovative training for the renewable energy sector.
The framework agreement between Energy and Utility Skills, the sector skills council for gas, power, waste management and water industries and the School of Management and Business at the University was secured through the successful completion of a competitive tendering process by the Aber-Bangor Skills Centre.
To ensure the development of appropriate training, the School of Management and Business has created a tailored project management package encompassing the specific skills required for managing projects in the renewable sector. The package is the result of a collaboration between the School, project management expert Gary Straw, and the environmental and energy consultancy, William McRae. Aimed at sector employees who live in Wales, the project seeks to address current skills gaps and the future skills needs associated with a more established renewable energy sector.
Professor Steven McGuire, Professor of Management at the School of Management and Business at Aberystwyth University, said: "It is all too often that provision is developed in isolation without consideration for the needs and demands of practitioners. What's exciting about this collaborative framework is the combination of knowledge from within the Higher Education and industry expertise of a Sector Skills Council, coming together to address the skills gaps of members of an ever expanding and increasingly important section of the economy. We are delighted to be working with Gary Straw and William McRae to deliver this".
To help stimulate the development of the renewables industry in Wales, the Welsh Government, through their Sector Priorities Fund (a European Social Fund supported programme), has provided funding to Energy and Utility Skills and their Built Environment partners.
Eligible organisations can receive match funding for individual participants on any of the training included within the Up-Skilling & Multi-Skilling Employees project, with delivery of pan-Wales training available.
Individuals and organisations interested in receiving further details about the training available are encouraged to contact Adrian Harvey, Skills and Enterprise Officer at Aberystwyth University (01970 622368 / avh@aber.ac.uk) or Nigel Williams, Project Manager for Energy and Utility Skills (07730529801 / nigel.williams@euskills.co.uk).