Get Involved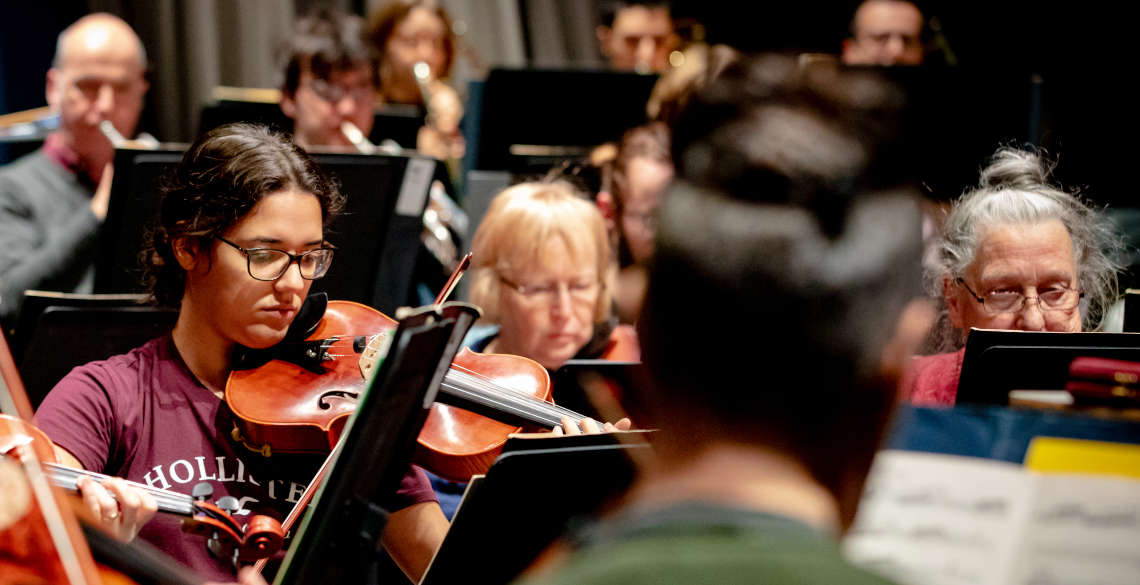 Anyone is welcome to join groups at any point in the year. Everything is free of charge.
For more details, including rehearsal venues, please contact music@aber.ac.uk or check our Facebook page.
Timetable
Table providing details of the Day, Time, Group and Further Details of Music activities.


Table providing details of the Day, Time, Group and Further Details of Music activities.

| Day | Time | Group | Further Details |
| --- | --- | --- | --- |
| Monday | 12:30-1:15pm | Lunchtime Choir | An informal 'community' choir. Open to everyone – bring your lunch! |
| Monday | 7:00-9:00pm | Wind Band | An opportunity for both advanced and less experienced wind, brass and percussion players to experience the full range of the wind band repertoire. |
| Tuesday | 7:00-9:00pm | Jamming Group | A weekly session for guitars, ukuleles, banjos, mandolins, and singers (most other instruments welcome too unless very loud!), encompassing a wide range of genres, including jazz, classical, blues, traditional music and musicals, with a lot of space to improvise. |
| Tuesday | 7:00-9:00pm | Simply Strings | An informal string group for less experienced players. |
| Wednesday | 7:00-9:00pm | Philomusica | Usually about 80 strong, a large proportion of the players in Philomusica are students who work alongside local amateur and professional musicians. Two concerts are presented each year in the Great Hall of Aberystwyth Arts Centre, as well as other events, such as children's concerts. The repertoire ranges from late classical to contemporary music, with particular attention paid to Welsh composers. |
Other Musical Opportunities
For brass players, there is also Aberystwyth Silver Band - a local brass band with a busy concert calendar that offers a warm welcome to students.
The Elizabethan Madrigal Singers is an auditioned student a cappella chamber choir, performing a much wider repertoire than its name suggests. 'Mads' enjoys an enthusiastic and committed membership.
In addition to the vocal groups at the university, there are several Aberystwyth groups that welcome students, staff and local community members to join them.
Choir For Good welcomes those who want to discover the benefits of singing to health and wellbeing. They sing happy, upbeat and fun songs from all eras, meeting weekly and performing everywhere, including trips abroad. No previous singing experience is required and there are no auditions.
For singers with a theatrical flair, the Showtime Singers perform Gilbert and Sullivan and other popular shows. Curtain Call, a student society, also stages productions of modern musicals.
Aberystwyth Choral Society performs two concerts each year and is always happy to accept new members; no auditions to join.
Aber Opera provides a unique opportunity for students, graduates, University staff, and local singers to perform operatic arias, duets and/or ensembles in monthly concerts. Anybody who wants to sing either as a soloist or in ensemble is very welcome! For further information, contact gwdihwcwrt@gmail.com or 01970 820157.