Employability of Aberystwyth graduates continues to rise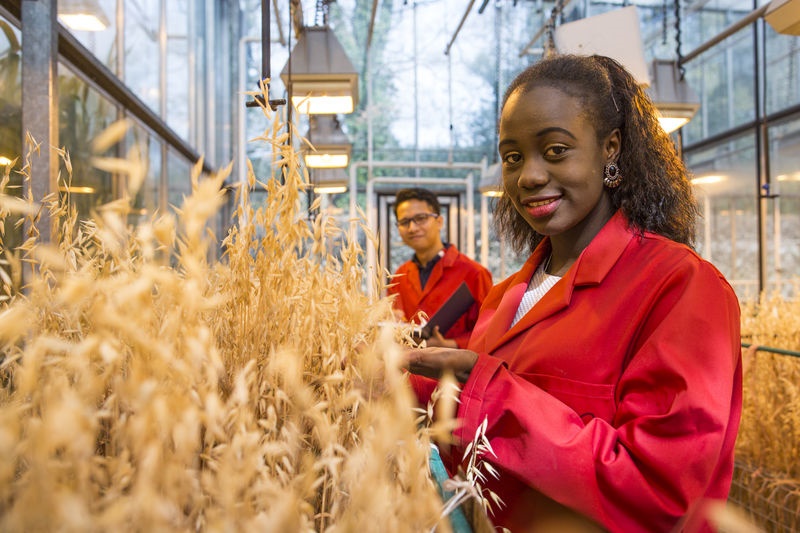 97.2% of UK/EU undergraduates from IBERS who graduated in 2016 were in employment or further education six months after graduating - DLHE 2016
Latest figures show that 95.4% of UK/EU full time first degree Aberystwyth graduates were either in work or further study six months after graduating in July 2016.
The results released today (Thursday 29 June 2017) as part of the Higher Education Statistics Agency's annual Destination of Leavers from Higher Education survey places Aberystwyth 1% ahead of the overall sector average.
The data also shows that 75.6% of UK/EU full-time first degree Aberystwyth graduates in employment or further study were in professional level jobs or graduate level further study.
There are some notable performances amongst individual academic departments at Aberystwyth University.
Art, Education, Law and Welsh saw 100% of their 2016 graduates in work or further study six months after completing their course, with Computer Science at 98.5%.
Eleven departments at Aberystwyth University have out-performed the sector average for numbers entering work or further study.
Furthermore, 95.4% of Computer Science graduates were also in professional, graduate-level jobs, 13.4% above the UK sector average.
Among those awarded their Aberystwyth University degree certificate in July 2016 was Ashley Rhys Evans who gained a First in BA Welsh, Film and Television.
Shortly before graduating, Ashley learned that his application to join the BBC Wales had been successful.
He is currently working as a broadcast assistant in BBC Wales' news and current affairs department.
"My degree at Aberystwyth certainly helped me get my dream job with the BBC, particularly the practical elements. It was a hands-on course with several weeks of valuable work experience and I am delighted to say that some of my work, which was acknowledged by the Royal Television Society (RTS) during my time as a student, has subsequently been recognised by my employer", said Ashley.
Professor John Grattan, Pro-Vice Chancellor at Aberystwyth University said: "As a University, our aim is to take our students on a journey to where they want to be in the future. That means preparing them intellectually for the challenges ahead, as well as equipping them with the skills they need to succeed in the world of work or further study", he said.
"We have developed a range of initiatives so that our students have the knowledge and abilities that employers are looking for. We champion paid internships, we support start-ups and innovation, and we forge links with business and industry. These latest figures from HESA show that our students are ready for the next step forward after they graduate."
Aberystwyth University offers an increasingly wide range of four-year courses with an integrated year in industry, allowing students to spend time working for a company in their chosen field of study.
This offering, alongside the University's Year in Employment Scheme, now in its 40th year, empowers every student to take up the option of a year of invaluable experience prior to graduating.
The University's Careers Service also provides a comprehensive range of opportunities for students who wish to improve their career prospects, including the sought-after AberForward internships.
The University's Institute of Business & Law has also introduced a new employability module and is working with local organisations to provide real-life work experience for students.
Graduates seeking to turn business ideas into reality can access a full programme of enterprise events organised by the Careers Service under the AberPreneurs banner, which includes the popular InvEnterPrize student ideas competition.
And, for those seeking advice from further afield, the exciting eMentoring online platform allows Aber alumni to offer career mentoring and guidance to current students and young graduates.
To find out more about employability at Aberystwyth University visit our Employability pages online.