IBERS at the Winter Fair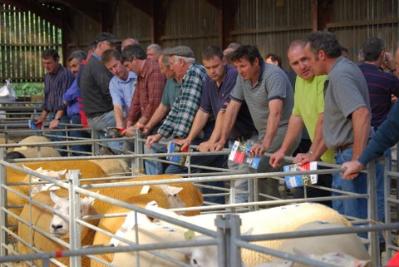 Aberystwyth University's Institute of Biological Environmental and Rural Sciences will welcome visitors to the Royal Welsh Winter Fair next week on stand number EXB277 on the balcony in Livestock Complex 1.
Representatives will be on hand to provide farmers with information on the latest research being undertaken at the award winning Institute to support sustainable agriculture in the UK.
Subjects covered will include fats and oils as important components in cattle and sheep diets, to provide energy for milk and meat production, the rising incidence of rumen fluke, and grasses and clovers that enable grassland soils to capture increased volumes of rainfall, thereby reducing the risk of flooding downstream.

Hefin Williams from IBERS is working with Wales YFC on a new project regarding Health and Safety on the farm,  and Dr Beth Penrose will be speaking to farmers about grass staggers which is widespread with high fatality rates common in spring and autumn and can also affect intake & milk yield

The information from this study will help researchers to understand the current views and knowledge of the sector regarding magnesium in livestock and this will help to develop management strategies to reduce the incidence of grass staggers and improve ruminant nutrition in England and Wales.