Horsegate: lessons learnt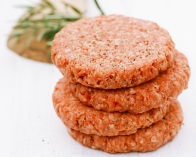 Six months after the horsemeat crisis erupted, a debate at the Royal Welsh Show on Monday 22 July will discuss the lessons learnt and the opportunities for the Welsh farming and food industry.

There are concerns that consumer confidence in the UK food industry has been seriously dented by the horse meat scandal, which has raised some important questions about food authenticity and security of the food supply.

The debate takes place at Aberystwyth University's Education Pavilion at 3p.m. on Monday 22 July, and will be chaired by Professor Wayne Powell, Director of the Institute of Biological, Environmental and Rural Sciences (IBERS).
The panel includes:
Mr Alun Davies AM, Welsh Government Minister for Natural Resources and Food,
, Waitrose Chair of Food and Farming, IBERS
Mr Gwyn Howells, Chief Executive of HCC Meat Promotion Wales
Mr Emyr Jones, President of FUW
Mr John Lloyd Jones, IBERS External Advisory Board Member
Mr John Davies, Chairman of NFU Cymru's Food and Marketing Group

Researchers at IBERS are at the forefront of DNA profiling and methods have been developed which have the potential to allow each individual animal to be uniquely barcoded. This will in turn provide the opportunity for traceability from a given farm to a retailer's shelf.

Professor Wayne Powell said: "We are hosting this debate to bring together representatives across the political, farming, science and retail sectors to discuss how this issue has affected our perception of food from the farm to the retailer to the consumer.

IBERS is challenge led and inspired by innovation, by forming strong relationships and working together we hope to be able to apply our science to tackle and provide solutions to the big challenges facing society."

The debate will be held on the first floor at Aberystwyth University's Education Pavillion, on Monday 22 July from 3 - 4.30pm. Places are limited therefore contact Mimi Lloyd mhl10@aber.ac.uk to book a place.